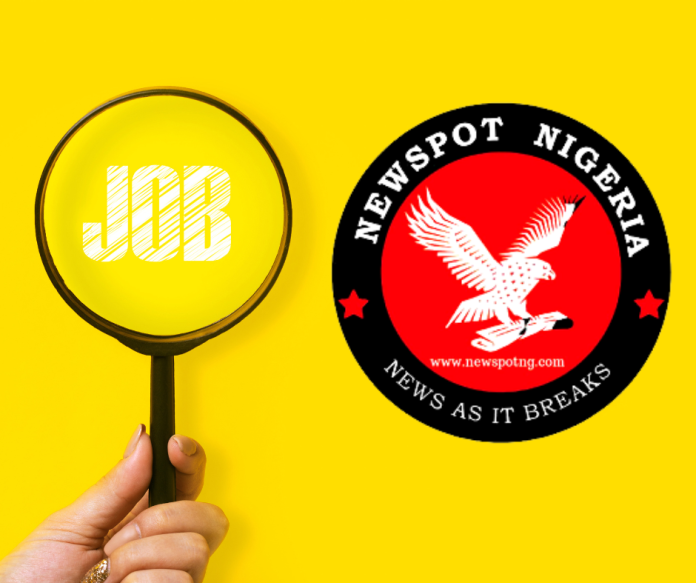 Job Vacancy: Job title: IT Analyst (Governance and Compliance)

Job description: Job Description:
Summary
Kuda is a money app for Africans on a mission to make financial services accessible, affordable and rewarding for every African on the planet.

We're a tribe of passionate and diverse people who dreamed of building an inclusive money app that Africans would love so it's only right that we ended up with the name 'Kuda' which means 'love' in Shona, a language spoken in the southern part of Africa.

We're giving Africans around the world a better alternative to traditional finance by delivering money transfers, smart budgeting and instant access to credit through digital devices.

We've raised over $90 million from some of the world's most respected institutional investors, and we're rolling out our game-changing services globally from our offices in Nigeria, South Africa, and the UK.
The Role
Responsible for managing IT Governance processes, monitor and assess the effectiveness of applied controls on information assets. Additionally, provide detailed reporting to management on technology compliance with various international standards and best practices.
Responsibilities
Develop, maintain and implement governance, risk management and assurance frameworks
Support and coordinate internal audits, compliance checks and provide risk reporting to ensure adherence to statutory, contractual and regulatory requirements.
Responsible for reviewing the company's current compliance to existing and new regulations, identifying deficiencies and providing the necessary mitigations.
Researching the latest information technology (IT) security trends, best practices, threats, and potential vulnerabilities.
Perform data analytics to derive insights that can reinforce controls within various aspects of the business.
Analyze business processes to identify process improvements for increasing business efficiency and effectiveness.
Develop control and security standards and best practices and recommend control enhancements to management or senior IT staff.
Coordinate and collaborate with various departments within the organization to formulate, implement and disseminate company-wide policies and standards and ensure adherence to them.
Ensure that changes within the organization are controlled to meet the business requirements of the organization
Manage the incident response and reporting process to ensure 100% adherence throughout the organization.
Reviewing all system implementation designs and plans to ensure sufficient security and recovery provisions have been included, updating the corporate DRP as appropriate, and ensuring appropriate provisions are made in the BCP.
Perform miscellaneous job-related duties as assigned by the line manager
Requirements:

Bachelor's degree in Computer Science, Information Technology, or any other related field of study
A minimum of 2-3 years experience working with information technologies, security, risk and control assessment or other related roles
Certifications such as CISA, COBIT, or ITIL will be an added advantage.
A good understanding of international standards such as ISO 27001, ISO 22301 and PCI DSS
Risk Assessment, Analytical Skills, IT Security and Infrastructure Knowledge, Technology Auditing Skill, Communication Skills, Security Testing, SQL Skills
Knowledge of auditing concepts and governance for various cloud platforms.
Ability to provide governance and insights towards performing control reviews on a wide range of application, system development operations and security procedures and according to international standards and best practices.
Ability to evaluate emerging technologies and identify their potential impact within the existing environment
Benefits:
Why join Kuda?
At Kuda, our people are the heart of our business, so we prioritize your welfare. We offer a wide range of competitive benefits in areas including but not limited to:
Pension
Competitive annual leave plus bank holidays
Group life insurance
Health insurance
L&D training
We are advocates of work-life balance and offer a 2 day per week remote working option
Kuda are proud to be an equal opportunity employer. We value diversity and anyone seeking employment at Kuda is considered based on merit, qualifications, competence and talent.
We don't regard colour, religion, race, national origin, sexual orientation, ancestry, citizenship, sex, marital or family status, disability, gender, or any other legally protected status. If you have a disability or special need that requires accommodation, please let us know.

Location: Lagos, Lagos State

Job date: Sun, 19 Nov 2023 05:31:17 GMT

Apply for the job now!