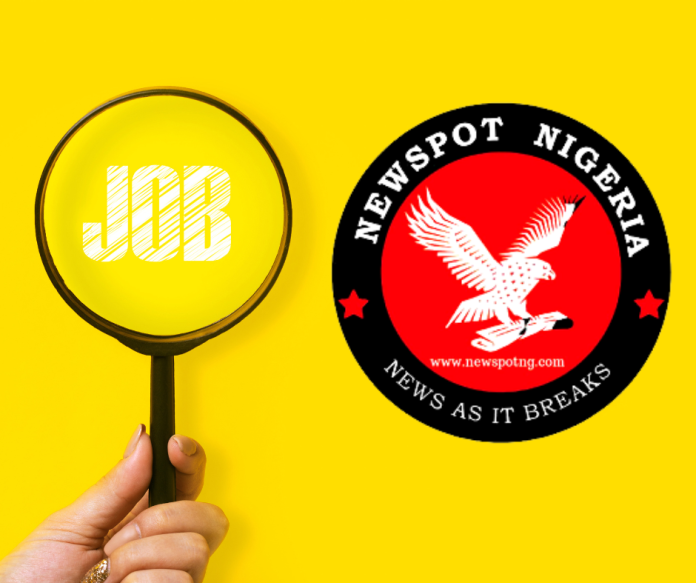 Job Vacancy: Job title: InterGuide Air Services Current Available Job Opportunity- Apply Now

Job description: InterGuide Air Services is a Travel Management Company (TMC) situated in the heart of Lagos, Nigeria. Our services include Ticketing and Reservation, Hotel Reservation/booking, Travel Arrangement – Excursion and Tour packages, Professional Travel Consultancy, Car Rental Services. Travel Insurance, Cruise, Visa Assistance & Procurement, Protocol (After Sales Services). We are recruiting to fill the position below:
Job Title: Head of Agency

Location: Ikeja, Lagos

Employment Type: Full-time
Job Objective
Responsible for oversight of all aspect of the agency's operations, ensuring the delivery of high-quality travel services to clients, and managing the agency's staff members.
Responsibilities
Develop and execute marketing, sales, and service strategies to drive business growth
Building, growing and developing online travel agency (OTA)
Manage budgets, financial performance, and maintain statistical and financial records
Monitor sales performance and implement initiatives to meet and exceed sales targets
Implement alternative and innovative ideas for achieving new business
Oversee the smooth, efficient running of the business
Stay abreast of industry products, services, and pricing
Oversee the use of reservation systems, online booking platforms, and other technology tools
Ensure that the agency's technology infrastructure is up-to-date and effective
Monitor and report on KPIs and agency performance metrics
Stay updated on changes in travel regulations and advise the team accordingly
Provide sales/management reports to the President and other stakeholders
Analyze data to make informed decisions and improvements in services and operations
Deal with disciplinary matters and customer complaints.
Monitor industry trends and competition to adapt and refine the agency's strategic direction
Identify opportunities for new markets, partnerships, and revenue streams
Liaise with travel partners, including airlines, hotels, and other travel service providers to manage bookings and schedules
Build and maintain strong client relationships by ensuring exceptional customer service
Drive a positive and motivated work environment
Provide training and development opportunities to staff members to enhance their skills and knowledge
Academic Requirements
Bachelor's Degree / HND in Travel Management or related field.
Required Work Experience
15+ years' experience in the travel industry preferably in a large TMC
Must be able to speak, write, and speak English language fluently. A French speaker would be a bonus.
Proven experience in a leadership role within the travel industry, with a minimum of 5 years of management experience
Must have IATA experience and expertise
Strong knowledge of travel agency operations, booking system, and industry trends
Proficiency in the use of Sabre GDS and/or other GDS platforms
To Apply
Interested and qualified candidates should submit their CV to: , Cc: using the Job Title as the subject of the mail.
Application Deadline: 15th December, 2023.
Anybody asking you to pay money to schedule your interview or offer you job may be a scam

Location: Ikeja, Lagos State

Job date: Mon, 20 Nov 2023 05:49:27 GMT

Apply for the job now!