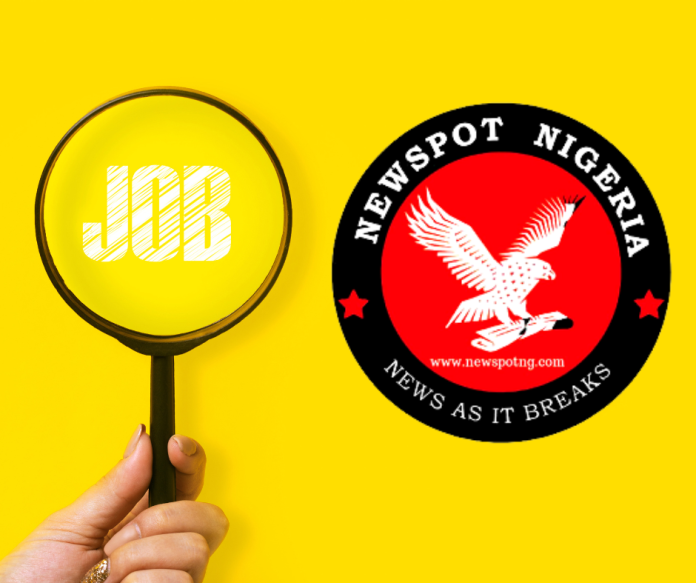 Job Vacancy: Job title: Humanitarian Access Safety and Security Manager – Gusau

Job description: The International Rescue Committee responds to the world's worst humanitarian crises and helps people to survive and rebuild their lives. Founded in 1933 at the request of Albert Einstein, IRC offers life-saving care and life-changing assistance to refugees forced to flee from war or disaster. At work today in more than 40 countries and in 22 U.S. cities, IRC restores safety, dignity and hope to millions who are uprooted by conflict or disaster. IRC leads the way from harm to home.
CONTEXTUAL BACKGROUND
The IRC has been present in Nigeria since 2012 when the organization responded to flooding in Kogi state. In February 2014 the IRC moved into Adamawa State in NE Nigeria to provide humanitarian interventions through a multi-sectoral, integrated approach for conflict affected populations. IRC Nigeria now operates a country office in Abuja and field offices in Mubi and Yola of Adamawa State, Maiduguri and Monguno of Borno state and Damatru of Yobe State. Currently, IRC Nigeria implements programs primary health care, nutrition, environmental health, women's protection and empowerment, protection, child protection, education, food security & livelihoods
Job Overview/Summary
Under the direct supervision of the project team lead and technical support of Humanitarian Access Safety and Security Coordinator (HASSC), the Humanitarian Access Safety & Security Manager (HASSM) should maintain, improve and expand principled humanitarian access to conflict-affected populations in area of responsibility through development and overseeing the implementation of humanitarian access and security management plans in compliance with IRC's strategy and in line with humanitarian principles, humanitarian needs, Duty of Care and Gender Equality principles..
The role supports the teams in Zamfara and Katsina in identifying, analyzing, and mitigating risk to facilitate access for humanitarian programming, operates within acceptable Safety &Security risk levels. To achieve this, the HASSM will be based in Zamfara and regularly supports the team in Katsina.
He/She will further entails advising the management team and other project staff on various security matters; contribute to implementing the security policies and facilitate the rollout of security SOPs, and regular reporting on compliance.
Major Responsibilities
Share Daily Situation Report/updates with SMT, HASS team and the project staff.
Ensure timely reporting of security incidents and dissemination of security information to all staff and maintain the record.
Ensures that incident report forms are properly compiled by staff and distributed to the Management team.
Conduct security briefing and orientation to all newly hired staff, staff on mission or international visitors using the standard briefing format. He/She will ensure that an updated briefing tracking sheet is maintained.
With the support of relevant staff, conduct security risk assessment of the program locations in Katsina and Zamfara using the standard SRA & Security Level tool, and to monitor the contextual trends prior to and continuously after deployment of staff.
Work closely with the project lead, HASS Coordinator and Senior HASS Coordinator to ensure that Safety and Security Standards in Katsina and Zamfara offices are maintained and implemented in line with the recommendations from assessment repots.
Assist the team lead and HASSC to Collate, analyze, and disseminate security information as approved or advised by the SHASS Coordinator to the project staff and ensuring the information remains accurate and neutral.
Contribute to the development and review of Project field offices Field Security Management plans, Contingency plans, and standards operating procedures.
Enforce Security SOPs within the area of jurisdiction and advise staff accordingly. Constantly and immediately notify the HASS Coordinator of any breach to the procedures in the SOPs.
Conducting regular checks on IRC premises in Katsina and Zamfara, provide recommendation on their improvement and follow up on their implementation. Any areas of improvement to be reported to HASS Coordinator, Senior HASS Coordinator, and the team lead for immediate action.
Initiate security alerts as appropriate in line with the ever-evolving security context across two states through the existing Warden System, Bulk SMS, and Early Warning Group.
Ensure that staff movement are well tracked and communication using Sat Phone is maintained.
Guide Field teams on how to undertake security risk assessments during field missions to programme areas and potential programme areas, report on findings and design necessary improvements.
Work on identification and mitigation of potential security risks to staff, assets and operational/program security and validates mitigation measure within security risk assessments.
Monitor events, review incidents and coordinate analysis, follow-up actions and recommendations in close coordination with the HASS Coordinator and the team lead.
Provide security update, which includes situational analysis, actions taken, and actions recommended to the Field Management Team on a regular and as per request basis.
Staff Performance Management, Learning & Development:
Establish Security Focal Group (SFG) in Zamfara and Katsina and build the capacity of the team on basic humanitarian access safety and security protocols and policies.
Coach, train, supervise and mentor the HASS officer, including communicating clear expectations, setting annual performance objectives, providing regular, positive, and constructive performance feedback.
Maintain open and professional relations with team members, promoting a strong team spirit and providing oversight and guidance to enable the HASS officer to successfully perform in his/her positions.
Look for opportunities to support staff in their career growth, where appropriate. Train and develop capability and capacity of direct report to perform well in the role.
Work closely with the team lead, indirect/technical supervisor, and direct report to promote team spirit.
Coordination and representation: He/She will represent the department in meetings and serve as focal person for the department in Zamfara and Katsina.
Key Working Relationships
Position Reports to: Team Lead
Indirect/Technical Reporting: Humanitarian Access Safety and security coordinator
Position directly Supervises: Humanitarian Access Safety and security Officer in Katsina
Key Internal Contacts:
Country Program: Nigeria
Region/Global: West Africa
Qualifications
Education: BSC/HND in Social Sciences
Master's degree in security studies or relevant course is an added advantage.
Work Experience: 2 – 4 years' work experience – Previous experience with INGO preferred.
Demonstrated Technical Skills:
Excellent oral and written communication are required.
Ability to work independently with minimal supervision.
Excellent interpersonal, organizational, communication and time management skills
Ability to organize tasks simultaneously, prioritize work and ensure tasks are completed by deadline.
Knowledge of Northwest context is required.
Demonstrated Managerial/Leadership Competencies: Strong sense of personal integrity, attention to detail, flexibility, and ability to work with people with diverse culture, religious background, and ethnicity.
Languages: Fluency in spoken and written English and Hausa
Computer/Other Tech Requirements:
Full professional competency in Microsoft Office Suite, especially Word, Excel, Outlook, and PowerPoint.
Ability to Travel: 20 % of time if applicable.
Standards of Professional Conduct. The IRC and IRC workers must adhere to the values and principles outlined in the IRC Way – Code of Conduct. These are Integrity, Service, and Accountability. In accordance with these values, the IRC operates and enforces policies on Beneficiary Protection from Exploitation and Abuse, Child Safeguarding, Harassment-Free Workplace, Fiscal Integrity, Anti-Retaliation, Combating Trafficking in Persons and several others.
Gender Equality: IRC is committed to narrowing the gender gap in leadership positions. We offer benefits that provide an enabling environment for women to participate in our workforce including parental leave, gender-sensitive security protocols and other supportive benefits and allowances.
Working Environment
IRC is an Equal Opportunity Employer. IRC considers all applicants on the basis of merit without regard to race, sex, color, national origin, religion, sexual orientation, age, marital status, veteran status, disability or any other characteristic protected by applicable law.

Location: Nigeria

Job date: Thu, 25 May 2023 22:35:10 GMT

Apply for the job now!