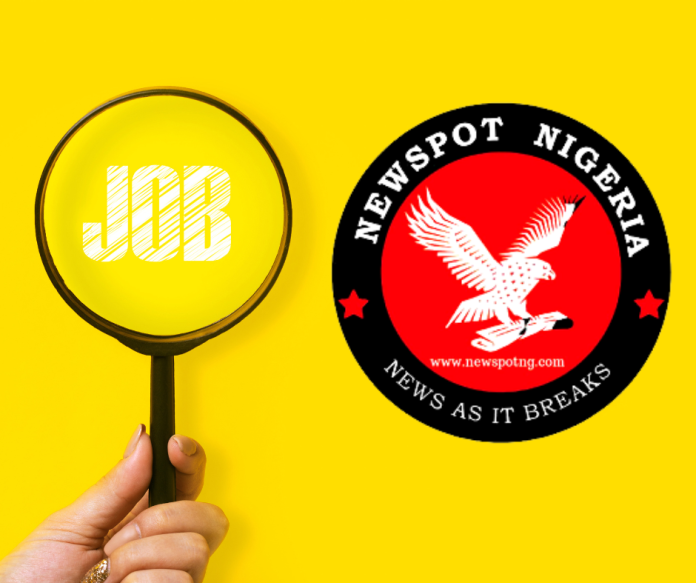 Job Vacancy: Job title: HR Payroll Officer Job at Ascentech Services Limited

Job description: Ascentech Services Limited is a full-fledged Human Resource Solution Provider incorporated in 2013 with its Head Office in Lagos, Nigeria. We are committed to forging long-term partnerships with our clients by creating and delivering robust and flexible services that address the changing needs of their business.
We are recruiting to fill the position below:
Job Position: HR Payroll Officer

Job Location: Victoria Island, Lagos

Employment Type: Full-time
Job Summary

Preparing employees' compensation by the end of each month using payroll software
Ensuring that taxes comply with company and various state regulations
Preparing monthly reports on payroll expenses
Calculating employee benefits and deductions
Distributing payment statements
Responding to employee questions about compensation, taxes, benefits, and deductions
Scheduling various electronic payments and preparing the payroll reports
Collecting daily, weekly, and monthly employee timesheets
Calculating employee working hours
Entering new employees' data (e.g. bank accounts and tax identification numbers) into internal databases
Calculating bonuses and allowances
Assist in the recruitment and selection process by posting job advertisements, reviewing resumes, scheduling interviews, and conducting initial screenings.
Assist with employee relations activities, including organizing employee events, preparing recognition materials, and responding to general inquiries.
Maintain compliance with federal, state, and local employment laws and regulations by staying up-to-date with changes and assisting in the implementation of HR policies and procedures.
Location: Lagos, Lagos State

Job date: Sat, 10 Jun 2023 03:10:27 GMT

Apply for the job now!