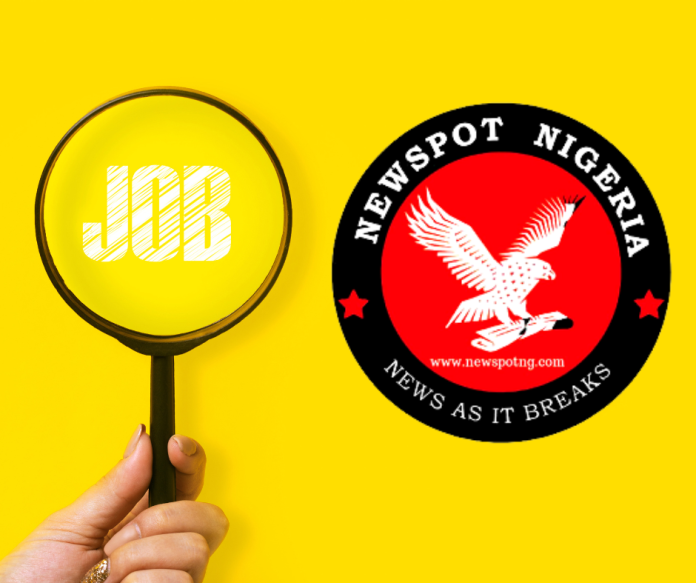 Job Vacancy: Job title: Hospital Administrator / Operations Manager Job at Syx-Brij Nigeria Limited

Job description: Syx-Brij Nigeria Limited – Our client, Lifeshade Hospital, located at No. 3 Oshonigbehin Street, Beside Mobile Filling Station, Off Awolowo Road, Oke-Ota Ona, Ikorodu,Lagos, is a new modern private hospital committed to providing exceptional healthcare services to the community.
They are seeking highly motivated and skilled individuals to fill the position below:
Job Position: Hospital Administrator / Operations Manager
Job Location: Ikorodu, Lagos

Employment Type: Full-time

Reports to: Medical Director / HR
Job Purpose
We are looking for an Administrative Officer to join and support our daily office procedures at Adia Hospital.
Key Responsibilities

Oversee the day-to-day operations of the hospital, ensuring efficient patient care and staff coordination.
Manage administrative functions including budgeting, staffing, scheduling, and resource allocation.
Handle patient concerns and feedback, ensuring a positive patient experience.
Foster a collaborative and positive work environment for staff and physicians.
Manage vendor relationships and ensure the availability of necessary supplies and equipment.
Collaborate with medical and support staff to maintain high standards of patient care and safety.
Develop and implement policies and procedures to enhance operational efficiency and compliance.
Monitor and analyze key performance indicators to optimize hospital performance.
Stay updated with healthcare regulations and industry trends to ensure compliance.
Manage office supplies stock and place orders
Qualifications
Bachelor's Degree in Healthcare Administration, Business Administration, or related field (Master's preferred).
Proven experience working in an office environment.
Exceptional customer service skills.
Proficiency in all Microsoft Office applications.
Excellent organizational skills.
Effective communication skills.
Working knowledge of business management.
The ability to multitask.
Remuneration
Competitive salary and benefits package, including health insurance, retirement plan, and vacation time.
Location: Ikorodu, Lagos State

Job date: Fri, 15 Sep 2023 00:40:26 GMT

Apply for the job now!