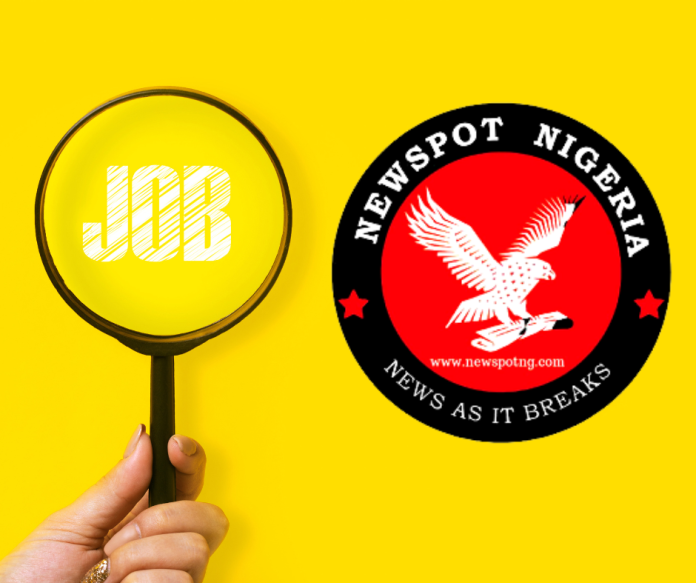 Job Vacancy: Job title: Head of Sales Job at Resource Intermediaries Limited

Job description: Resource Intermediaries Limited (RIL) is a company registered in Nigeria to engage in outsourcing services. We focus on three key areas; Human Resource Management, People Placement and Learning & Development. We provide a broad menu of Human Resource Outsourcing Services for companies from an economical complete service.
We are recruiting to fill the position below:
Job Position: Head of Sales
Job Location: Lagos

Employment Type: Full time
Job Summary

This role is accountable for achieving agreed-upon Revenue and Gross Margin targets on a quarterly and annual basis.
Requires a solid understanding of IT Solutions and the BFSI Industry.
Must effectively engage with CIO/CTO, establish trust in the company, and ensure the timely fulfillment of technical and commercial commitments to customers.
Leads a team of IT Sales Professionals to expand the company's presence in the industry.
Plays a key role in closing significant deals with the team and ensures the achievement of quarterly targets.
Key Responsibilities
Achieve Business Unit targets quarterly and annually.
Develop a growth plan for Business Unit year over year.
Drive timely achievement of business unit objectives.
Build and lead a strategic team of IT Sales Professionals for continuous growth.
Lead research and development on industry-leading solutions and OEMs.
Expand the company's presence in BFSI customers both vertically and horizontally.
Establish company engagement at C-level across key accounts.
Support Business Unit in securing and closing large deals.
Set clear objectives and priorities for individuals in line with organizational goals.
Manage annual and quarterly budgets for BFSI Business Unit.
Drive Net Promoter Score (NPS) survey quarterly for high customer satisfaction.
Requirements
MBA in Sales & Marketing.
Minimum of 12 years of experience in Technology Sales, specifically in the Manufacturing Sector.
Proficient understanding of IT Technology Solutions, particularly in the BFSI Industry at the C-level.
Strong network in the BFSI industry in Nigeria or internationally, with the ability to establish C-level relationships quickly.
Location: Nigeria

Job date: Sun, 19 Nov 2023 04:46:55 GMT

Apply for the job now!