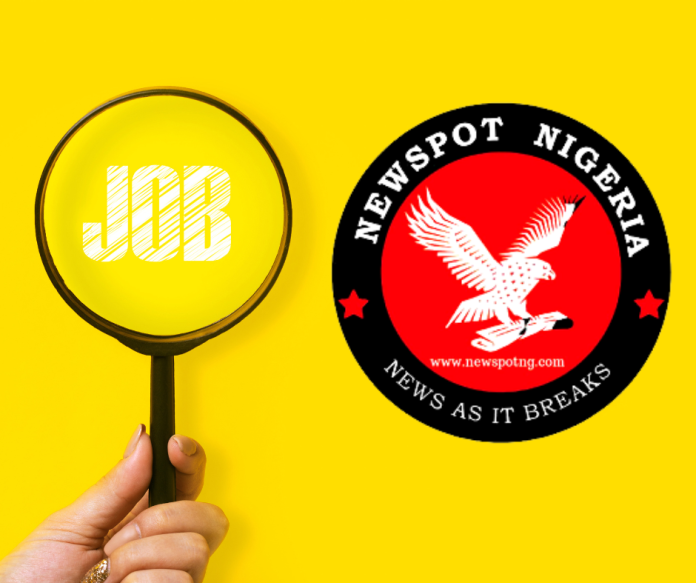 Job Vacancy: Job title: Head of Operations Job at Resource Intermediaries Limited

Job description: Resource Intermediaries Limited (RIL) is a company registered in Nigeria to engage in outsourcing services. We focus on three key areas; Human Resource Management, People Placement and Learning & Development. We provide a broad menu of Human Resource Outsourcing Services for companies from an economical complete service.
We are recruiting to fill the position below:
Job Position: Head of Operations
Job Location: Lagos

Job Type: Full time
Responsibilities

Business Development:
Lead the company in the development of market opportunities in payment solutions that would lead to profitable transaction margins.
Inform potential clients about the company's new products and price development details on a regular basis.
Lead engagements with sectors and offer payment solutions that are best fit for the organization.
Analyze market trends and customer needs to identify new business development opportunities.
Contribute to the effective launching of new products to ensure favorable market response and optimum build-up of revenue.
Market Retention:

Be accountable for the achievement of new businesses, account retention and revenue targets for the organization.
Evaluate the effectiveness of the business plan, sales strategy and public relations strategy in order to analyze and provide necessary recommendations.
Team Development and Relationship Management:
Provide advisory support to direct reports by identifying business opportunities and drawing up plans/programs to achieve set targets.
Facilitate, establish and maintain effective relationships with new and existing customers.
Organizational Development and Revenue Generation:
Prepare annual marketing plans and strategies for revenue generation to achieve target objectives.
Monitor and control business segment income and expenditure to ensure profitability.
Understand and monitor country-specific government policies and pronouncements as it relates to the business operations.
Assume overall accountability for the business segments expenditure on products and services.
Evaluate market research and competitor analyses in order to formulate marketing plans and strategies.
Other Responsibilities:
Provide a weekly/monthly performance report to the Managing Director/CEO, highlighting key issues and proffering professional recommendations where necessary.
Perform other duties as assigned by the Managing Director/CEO
Requirement
5 – 10 years of relevant experience working for a Payment Solutions company.
Location: Nigeria

Job date: Sun, 25 Jun 2023 00:25:53 GMT

Apply for the job now!