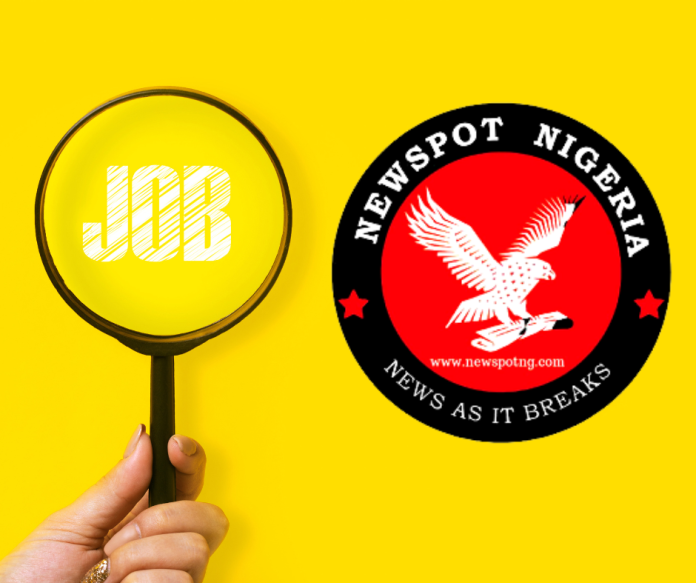 Job Vacancy: Job title: Froshtech Automotive Recruitment for NYSC Intern

Job description: Froshtech Automotive is a leading auto repairshop serving customers across Nigeria. All automotive services are performed by a team of highly qualified auto technicians. We are well equipped for all your mechanical repairs and upgrades, cutting across a dynamic range of vehicle make and model, whether they are petrol and diesel vehicles. The number one priority that we hold above all else is vehicle safety and reliability! We offer mechanical Repairs services, such as suspension and steering repairs, brakes, engine repairs, gearbox and clutch repairs, radiator and cooling systems.
We are recruiting to fill the position below:
Job Position: NYSC Intern

Job Location: Aba, Lagos

Employment Type: Full-time
Description
Are you looking for an exciting new opportunity in the automotive industry? Look no further than Froshtech Automotive, a modern AutoCare repair garage located in Lekki Epe, Lagos. We are currently hiring for NYSC Intern currently residing in Lekki or its axis.
Requirements

NYSC Serving Corps Member: Must be a currently serving NYSC member with a valid call-up letter.
Residing in Lekki or Axis: Candidates must reside in or be willing to commute to Lekki or its surrounding areas for the duration of the internship.
Passion for Personal Development: Demonstrated enthusiasm and commitment to personal growth and development.
Media Internship (Picture, Video, and Content Creation/Editing): Capturing high-quality pictures and videos related to our automotive products and services. Editing and enhancing visual content to create engaging and impactful media materials.
Assisting in the development and implementation of social media strategies and campaigns.
Interest in the Automotive Industry: Strong interest in the automotive industry and a desire to learn and gain practical experience in this field.
Customer Relations: Interacting with customers, and addressing their inquiries and concerns in a professional manner. Assisting with customer relationship management and maintaining positive customer experiences. Supporting the customer relations team in ensuring customer satisfaction.
Location: Lekki, Lagos State

Job date: Thu, 25 May 2023 22:40:57 GMT

Apply for the job now!