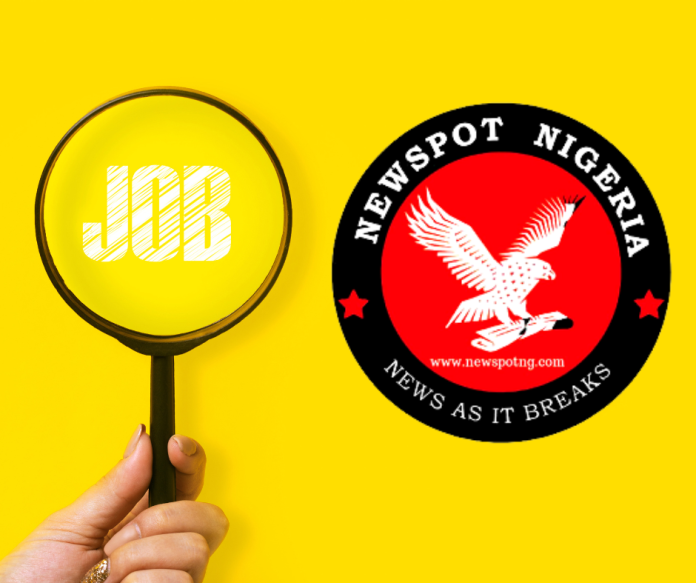 Job Vacancy: Job title: Front Desk Officer Job at ShiptoNaija

Job description: ShiptoNaija is a freight forwarding company providing you affordable stress-free shipping to Nigeria from the USA as well as deliver cargo from Nigeria to USA. We offer an opportunity for Nigeria to have access to US online stores for their shopping while offering Nigerian resident in the US ways to connect to their loved ones by sending items using ShiptoNaija air freight to Nigeria. Ourair Cargo to Nigeria from USAships from our Houston office and Atlanta office.
Recognizing that companies require urgent shipment to make a difference in keeping a facility in operation or retaining customers for the future, our combination of expedited/express freight or air freight charter options can rescue most situations with our cost-effective services. Whether you are shipping heavy item or a group of heavy machinery, palletized or crated, we will evaluate your freight size and budget to assist you in the most appropriate aircraft selection for industrial machinery or a mobile hospital.
We are recruiting to fill the position below:
Job Position: Front Desk Officer
Job Location: Ajao, Lagos

Employment Type: Full-time
Job Description
Our expanding company is seeking to hire a Front Desk Officer to join our team in the new branch at Yaba. In the front desk role, you are responsible for the reception and guidance of guests and making sure they have agreeable visits.
You are also expected to handle some administrative activities including receiving shipments and filing and organizing documents.
You may be asked to prepare logistical requirements for firm activities.
Success in this role is demonstrated by maintaining the cleanliness and quality of front desk activities, as well as organizing supplies and documents.
Responsibilities and Duties
Handles client complaints
Files documents
Update customer information
Cost customer's items.
Maintains schedules
Receives deliveries
Guild customers through our shipment procedure.
Job Requirements
Candidates should possess a Bachelor's Degree qualification with 3 – 4 years of work experience.
Location: Yaba, Lagos State

Job date: Sat, 27 May 2023 04:01:32 GMT

Apply for the job now!