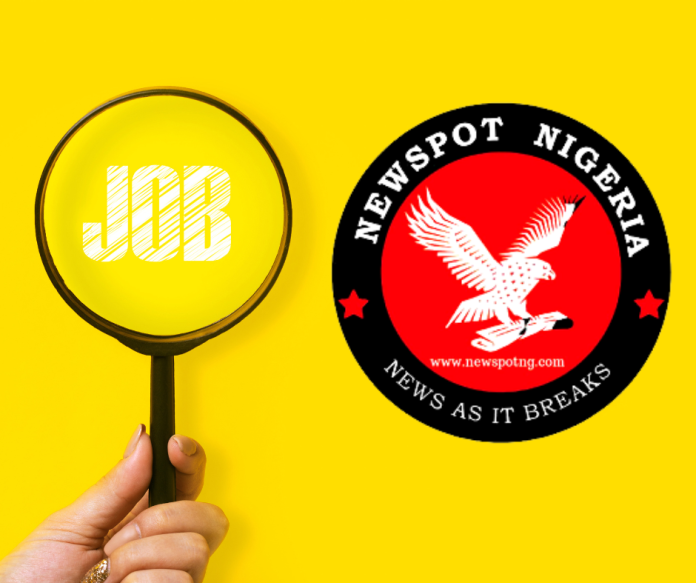 Job Vacancy: Job title: Front Desk Executive Job at Handyware Industries Limited

Job description: Handyware Industries Limited is an FMCG Manufacturing Company. We are into production of seasoning, flavours, and food ingredients.We offer our customers convenience by offering our products in local currency and made accordance to international standards, and we deliver anywhere in Nigeria.
We are recruiting to fill the position below:
Job Position: Front Desk Executive
Job Location: Ibadan, Oyo

Employment Type: Full-time
Responsibilities

Welcome visitors, guests, and clients in a friendly and professional manner
Provide information and assistance to guests
Answer and direct phone calls to the appropriate staff members or departments
Respond to inquiries and provide information about the organization
Manage reservations and bookings for meeting rooms, appointments, or other facilities
Issue visitor badges and maintains security awareness
Process payments, handle cash, and issue receipts as necessary
Maintain accurate records of financial transactions
Address and resolve issues or complaints promptly and professionally
Perform various administrative tasks such as sorting mail, managing schedules, and coordinating appointments
Receive letters, and packages and send them to the appropriate destination
Maintain and update contact lists and organizational databases
Handle customer inquiries and resolve issues or direct them to the appropriate person or department
Provide information about services, facilities, and company policies
Ensure the reception area is clean, organized, and presentable
Arrange reading materials and keep the area tidy.
Requirements
Candidates should possess an HND / Bachelor's Degree in any discipline
Minimum of 2 years of proven Front Desk experience
Strong organizational and multitasking abilities
Customer service-oriented with a positive attitude
Excellent communication and interpersonal skills
Proficient in using office equipment, including phone systems and computers
Location: Ibadan, Oyo State

Job date: Mon, 20 Nov 2023 05:27:22 GMT

Apply for the job now!