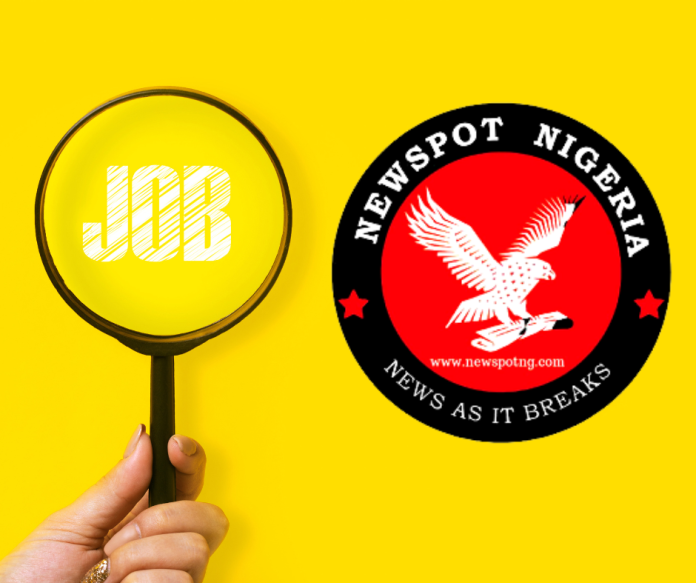 Job Vacancy: Job title: Financial Controller

Job description: Company Description
Co-creation Hub is Africa's leading technology innovation ecosystem builder on a mission to accelerate the application of science, technology and social capital for economic prosperity across Africa.
Our mandate is to build a formidable innovation ecosystem with a deeply rooted network, cultivating strategic partnerships and practical industry know-how that can support entrepreneurs and innovators in building thoughtful, relevant and scalable solutions. From our locations in Lagos, Abuja, Ijebu Ode (in Nigeria), Nairobi (Kenya) and Kigali (Rwanda), we have built a vibrant community of over 81,000 people and counting and have supported to a portfolio of over 120 early-stage ventures including Lifebank, Ushahidi, Riby, BudgIT, Stutern, Kopo Kopo, Sendy, mFarm, Wecyclers and many more.
Job Description
The Financial Controller will have the mandate of leading and controlling the overall finance operations across all the business locations (the CcHUB Group) to ensure effective finance operations, compliance and proper internal controls are in place. This is a key role to ensure strong financial management and reporting throughout the Group.
The duties of the financial controller will include but not limited to maintaining and operating a robust and full financial management of our Group, producing financial statements and reports to guide decision-making. The role also provides Business Partnering support to various Practices and units within the Group.
As financial management is crucial for our group's performance, you will play a big role in key decision making to contribute to the group's growth and success, whilst developing the capabilities of direct reports so that they can effectively support delivery of the financial performance of the business.
Duties and Responsibilities
Internal Controls/Audits
Design and review policies and procedures for the group finance operations.
Maintain policies and procedures for effective finance operations.
Consistently review the internal control system of the group.
Maintain an internal control system.
Manage auditor relationships and ensure annual statutory audits are carried out on a timely basis for the group.
Prepare audit information/schedules.
Develop action plans relative to internal control needs.
Financial Planning
Participant and support the Group Finance lead in strategic planning process including but not limited to creating financial plan (P&L, B/S and Cashflow), risk management, compliance, and internal control strategy for the group.
Functional Oversight and Management
Maintain the company bank balance and remain cognizant of outstanding checks/trade receivables.
Read and review any documentation attached for vendor payments for accuracy before approval or release of funds.
Maintain a schedule/systems of account receivables and follow up with clients that are over 30 days old.
Accounting
Manage accounts receivable – billing/collection.
Manage accounts payable – payment/discounts.
Cost accounting (project cost, per unit, unit economics etc.)
Reconcile bank accounts on a monthly and prepare a reconciliation schedule.
Design and maintain a chart of accounts for the Group.
Lead and direct the Group month end close process.
Ensure compliance with international financial reporting standards (IFRS), local requirements of CAMA and other regulatory authorities.
Management Reporting
Prepare and deliver monthly consolidated management accounts/financial statements for the group (including P&L, B/S and cash flow statement) on a timely basis.
Develop action plans from management reports.
Prepare Financial Statements: historical & projections.
Financial Analysis
Based on the management reporting, the FC will maintain performance measurements such as gross profit margin, net profit margin, cost-to-income ratio, burn rate etc.
Design and implement an operational reporting package.
Develop and execute action Plans for better finance operations and business performance.
Budgeting/Forecasting
Facilitate budget process: accountability, schedule.
Prepare budgets & forecasts with the guidance of the Group Finance Lead.
Project cash flows.
Process Capital requests
Qualifications

5-8 solid years' experience as Financial Controller or similar in a consulting firm operating in multiple business locations.
Bachelor's Degree in Finance, Accounting, Business Administration or similar.
Fully qualified Accountant covering either ICAN, ACA, ACCA or CIMA would be desirable.
Proficient in applying the international financial reporting standards (IFRS).
The ability to work well under pressure and use your own initiative to solve problems.
Proficient in applying modern data analytics and visualization tools including but limited to PowerBI,
Tableau or advanced Excel skills, particularly in manipulation of big financial data and data analysis.
The ability to always look to improve current processes.
Exceptional ability to design and implement internal control systems and financial forecasts.
Extensive experience in financial reporting and compliance management.
Excellent communication skills toward effective collaboration and engagement.
Additional Information
Job Location
Lagos, Kigali, Nairobi, Windhoek

Location: Lagos, Lagos State

Job date: Sat, 09 Sep 2023 07:40:46 GMT

Apply for the job now!