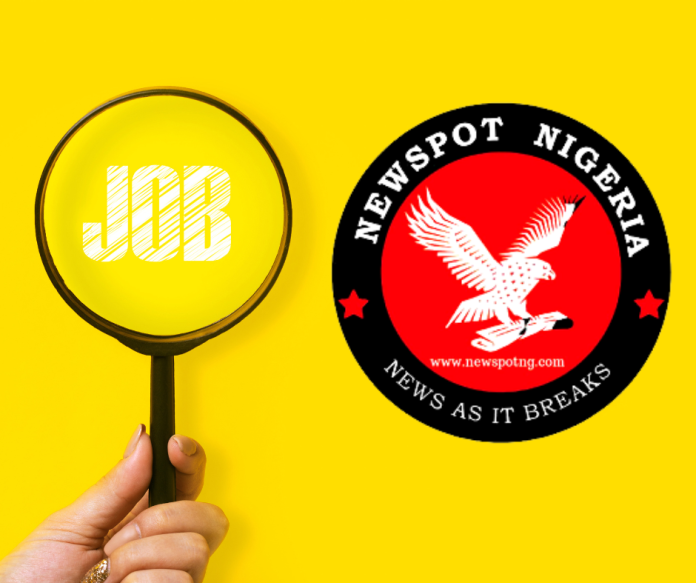 Job Vacancy: Job title: Finance Manager Job at BIC Nigeria

Job description: BIC® products are known and appreciated all over the world for their quality, their affordability and ease of use. The ballpoint pen, the pocket lighter, the one-piece shaver are all part of the daily lives of millions of consumers. These products make BIC® one of the best known international brands, present in 3.2 million retail outlets, in more than 160 countries. As we explore the tremendous opportunities ahead, we have a need for dedicated and dynamic employees to help build our team.
We are recruiting to fill the position below:
Job Position: Finance Manager
Job ID: 4249

Job Location: Lagos

Employment Type: Full time
The Role
Responsible for the efforts, results, and success of an organisation's finance department.
Provides financial advice and support to help senior executives make key decisions.
Responsibilities

Financial:

Heading up the Finance Department of the Nigerian Subsidiary.
Oversee, review, and adhere to the company's financial transaction processing systems and build a strong financial discipline and accountability in the system.
Lead and perform monthly closing activities within deadlines (e.g loading of Net Sales, P or L, inventory, CAPEX, Balance Sheet into HFM; FX Revaluation, Account Payable Revaluation etc.).
Ensure robustness of financials through proper and timely application of accounting guidelines; implement/apply controls as per Group policies and processes.
Update and implement financial policies and procedures.
Analyze and generate insights on Budget Performance to drive decisions and action plans.
Define with General Manager and Finance Director the annual spend targets for the different functions.
Ensure intercompany accounts are properly and timely reconciled in line with group laid down procedures.
Manage the accounting, tax, Financial Planning, and treasury units efficiently and effectively.
Direct and supervise preparation of all fiscal reporting, such as, filling of all tax returns, Transfer pricing returns and management of company's tax exposure/risk.
Ensure regular performance of inventory counts for all warehouses.
Supervise financial assistants and other employees in the facilitation of day-to-day operations, including tracking financial data, invoicing, payroll, etc.
Audit:
Ensure timely engagement of external auditors to carry out statutory audit in line with local laws and group requirements.
Maintain relations with external auditors and ensure timely completion of the statutory audit.
Review the findings and recommendations made by the internal & external auditors and take corrective actions.
Ensure that record keeping meets the requirements of auditors and government agencies.
Provide suitable directions and leadership during internal audit inspection and compliance monitoring.
Operations:
Work with the General Manager in running the business unit from a regulatory & an operational point of view.
Work with Functional heads and teams to build their annual Operating Plan, Rolling Forecasts, and monthly Risk & Opps. for both Opex and CAPEX.
Participate in the strategic planning process and key decisions such as business restructuring, annual operations plans, pricing decision, budgeting and rolling Forecasts.
Contribute on the deployment of Group Initiatives (eg., new procurement processes, tools, etc.) within the division.
Implement Standard Operating Procedures, operational best practices, and policies to improve the quality of company operations.
Develop business cases and financial analysis for new product launches.
Risk Management:
Ensure that all the company's financial practices are in line with statutory regulations and legislations.
Monitor all open legal issues relating to financial matters.
Maintain and administer internal control and compliance policy ensuring that all key risks are covered by appropriate rules.
Report risk issues of the entity to the Board of Directors.
Others:
Manage the company payroll alongside with the HR to ensure hitch free payment and adequate reporting.
Serve as a Business Partner to a broad range of stakeholders (R&D teams, Marketing, S&D, Sales, IT, Procurement, Human Resources…) in the execution of their Strategic and Operating Plans.
Establish and implement a training program for new finance employees.
Work with human resources units to secure candidates who will be an asset to the finance department.
Respect BIC culture and contribute to the execution of BIC's innovation agenda.
Qualifications
Advanced Degrees in Accounting / Business / Finance
Experience leading the finance function with direct reports
Experience in the consumer goods industry and a blend of consulting is a strong plus.
Note: BIC is an Equal Opportunity Employer. We strongly commit to hiring people with different backgrounds and experiences to help us build better products, make better decisions, and better serve our customers. We do not discriminate based upon race, religion, color, national origin, gender, sexual orientation, veteran status, disability status, or similar characteristics. All employment is decided based on qualifications, merit, and business need.

Location: Nigeria

Job date: Sun, 17 Sep 2023 01:14:28 GMT

Apply for the job now!