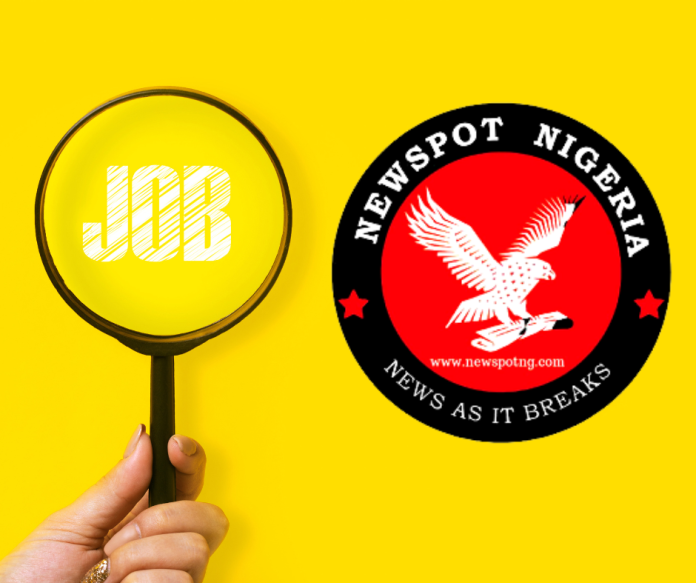 Job Vacancy: Job title: Facility / Administrative Officer Job at Max Drive

Job description: Max Drive – We are a team of passionate people and a leading technology-enabled company driven by a vision to solve the mobility challenges in Africa. We want to get people and goods to their destinations hitch-free. It is personal for us because we understand the frustration of epileptic transportation. We are making mobility safe, affordable, accessible, and sustainable through the deployment of high-performance technologies and operators.
We are recruiting to fill the position below:
Job Position: Facility / Administrative Officer
Job Location: Abuja, Nigeria

Department: People Operations & Admin

Job type: Full time
Description

Plan and coordinate installations and refurbishments e.g. heat, electricity, water, etc.
Coordinate maintenance of all appliances
Manage the upkeep of equipment and supplies to meet health, safety, government and environmental standards
Control activities like parking space allocation, waste disposal and building security
Allocate office space according to needs
Maintain the office and ensure that the office is clean at all times
Organization of company facilities and errands
Supervise cleaning activities
Procurement of office items especially admin and cleaning tools at best prices
Ensure the safety and security of facility before closing for the day
Ensure the office is opened early in the morning and all facilities are operating as expected
Inspect the buildings' structures to determine the need for repairs or renovation
Ensure that security men are at all times functioning at their duty posts
Supervise all facilities staff (custodians, cleaners, security, groundskeepers, technicians, etc.) and external contractors
Advising business on increasing energy efficiency and cost-effectiveness
Draft reports and making written recommendations
Planning and forecasting future needs or repairs
Agree and oversee contracts with providers of service(s)
Review utilities consumption and strive to minimize costs.
Keep financial and non-financial records
Create and manage a facility budget (including costs for repairs and procurement)
Ordering of office supplies
Handle insurance plans and service contracts
Procurement of office items especially admin and cleaning tools at best prices.
Requirements
A Degree in related fields, minimum of a HND
4 years and above work experience
Proven experience working in a similar role and knowledge in administrative or operational role
Technical knowledge of building services
Problem Solving, Multi-tasking skills
Reasonable degree of Computer literacy
Detail oriented and organized
Demonstrated high computer literacy: particularly with programs in Microsoft Office
Location: Abuja, FCT

Job date: Wed, 20 Sep 2023 07:15:19 GMT

Apply for the job now!