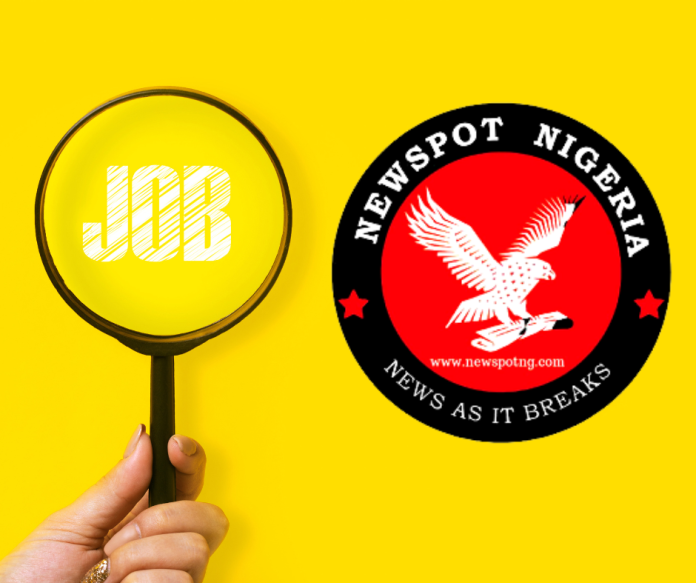 Job Vacancy: Job title: Executive Director Job at Agbeyewa Farms

Job description: Agbeyewa Farms is a world-class agribusiness with farm operations in Ekiti State, Nigeria. We have foresight for expansion into Africa whilst we create decent jobs and economic opportunities for local communities and become a force to reckon with in the agribusiness on a global scale.
We are recruiting to fill the position below:
Job Position: Executive Director
Job Location: Ado-Ekiti, Ekiti

Job type: Full-time
Job Description
We are now in search of a distinguished Executive Director to lead the charge at the helm of ACDF.
The ideal candidate will possess a rich background and experience in leading a philanthropic foundation that empowers communities to take charge of their own development.
You will be responsible for overseeing the administration and program implementation in line with the approved ACDF mission and vision, strategic plan and policies, and other applicable instruments.
Other key duties include resource mobilization, organizational profiling, community outreach and providing leadership in the growth of philanthropy.
Job Description

Responsible for leading ACDF in a manner that supports and guides the organization's mission as defined by the Board of Directors.
Be an ex-officio member of the ACDF Foundation Board of Directors. Ensure effective communication with the Board, provide timely and accurate information needed by the Board to function properly and make informed decisions. Lead and maintain excellent communications and relations between the ACDF Board, staff, and other stakeholders.
Responsible for ensuring effective internal controls, financial oversight, and assurance to ensure efficient resource utilization and maintenance of a liquid and solvent financial position.
Provide overall technical guidance on formulation, implementation and monitoring of ACDF's plans, programs and budgets.
Responsible for operationalization of the organization's mission in fulfillment of funding obligations from the Board and other funding agencies.
Lead the development, implementation and monitoring of the ACDF strategic plan, facilitate effective coordination and promotion of ACDF Foundation's mission.
Responsible for fundraising and developing other innovative (financial) resource streams necessary to support ACDF's mission.
Ensure compliance and fiscal integrity of ACDF – Oversee management and monitoring of and accountability of ACDF financial resources in line with its values, mission, strategic priorities, and related budgets.
Responsible for strategic planning and management to ensure that ACDF can successfully fulfill its mandate into the future.
Overall responsibility for ensuring the quality of ACDF programs and its obligations to its partners/ grantees.
Responsible for the enhancement of ACDF's image and visibility – Directly responsible for managing relations with strategic partners and collaborators including peers, professional organizations, government, benefactors, and other key stakeholders.
Responsible for ensuring preparation of annual (business) plans, programs, and budgets and monitoring thereof.
Qualifications
A Bachelor's Degree or relevant post-graduate qualification in Social Development, Economics and Organizational Development from a recognized university.
10 or more years in the leadership of a large national or international non-profit. Experience with grant-making/ funding agencies will be an added advantage. Should have an adequate understanding of the development immediate environment.
Proven track record of thinking and acting strategically.
Demonstrated ability to inspire, mentor and positively influence others, enhance employee engagement and empower managers and teams to achieve results.
Ability to analyze risks/ problems and make appropriate timely decisions.
Strong resource mobilization and investment experience backed by a history of successfully generating new revenue streams.
Excellent (public) relations skills. Experienced in navigating a complex stakeholder terrain and or building/ leveraging strategic relations to scale organizational mission. Track record of high-level engagements and/or relations with Civil Society sector players, Funders, State, Private Sector and Media leaders.
Demonstrated experience of effectively working with Board of Directors.
Strong organizational management, programs and financial management skills.
Demonstrated experience providing oversight and leadership to a team of professionals and coordinating key internal and external processes per set policies.
Strong analytical, written and oral communication skills, including effective writing skills. An effective listener and communicator.
Strong work ethics coupled with high levels of integrity, self-drive, creativity and professional discretion.
Location: Ado Ekiti, Ekiti State

Job date: Sat, 09 Sep 2023 06:10:34 GMT

Apply for the job now!