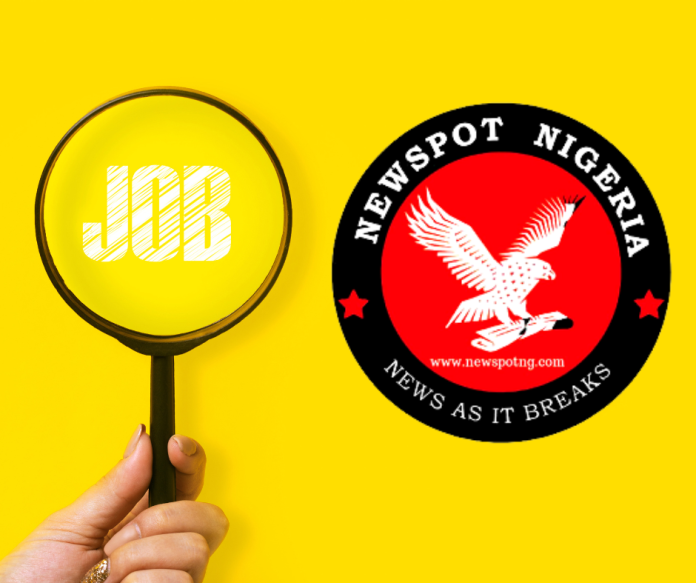 Job Vacancy: Job title: Executive Assistant Job at UN Women

Job description: UN Women – In July 2010, the United nations General Assembly created UN Women, the United Nations Entity for Gender Equality and the Empowerment of Women. The creation of UN Women came about as part of the UN reform agenda, bringing together resources and mandates for greater impact. It merges and builds on the important work of four previously distinct parts of the UN system (DAW, OSAGI, INSTRAW and UNIFEM), which focused exclusively on gender equality and women's empowerment.
We are recruiting to fill the position below:
Job Position: Executive Assistant
Job Location: Abuja, Nigeria

Type of Contract: FTA Local

Post Level: GS-5

Duration of Initial Contract: 1 year

Time left: 15d 12h 6m
Job Description
Reporting to the Country Representative, the Executive Assistant is responsible for providing a variety of executive administrative support to the Country Representative with full confidentiality in all aspects of assignment, maintenance of protocol procedures, management of information flow, and follow-up on deadlines and commitments made.
The Executive Assistant to the Country Representative works in close collaboration with UN Women staff, UN Agencies, and national authorities to ensure an efficient flow of information, actions on instructions, and agendas.
Duties and Responsibilities

Provide executive support to the UN Women Country Representative:
Manage the UN Women Country Representative's calendar and schedule of appointments and meetings;
Arrange travel and hotel accommodations for the UN Women Country Representative;
Answer and screen calls for the Country Representative with tact and discretion;
Maintain roster of Country Office contacts.
Provide administrative support to the UN Women Country Representative:
Provide administrative support for meetings, events, and workshops;
Organize and attend meetings, prepare minutes and summaries;
Assemble briefing materials and prepare PowerPoint presentations for the Country Representative for meetings, missions, and other key events.
Provide effective communication and information management support to the Country Representative's Office:
Facilitate the flow of information and communication between the UN Women Country Representative's Office and other units within or outside of UN Women;
Respond to and/or direct inquiries to appropriate units for timely action/response;
Draft routine correspondence and interoffice circulars;
Review, prioritize, and route correspondence to and from the UN Women Country Representative Office; take proactive follow-up action and keep the Country Representative informed;
Maintain and organize up-to-date files for easy access and retrieval. Ensure the safekeeping of confidential materials.
Provide support to the Country Representative Office's external relations activities:
Facilitate the Country Representative's interaction with various external partners through written, verbal, and electronic communication, and through collaborative and proactive relationships with counterparts and colleagues in partner offices;
Meet and greet officials/visitors;
Ensure protocol matters, receive high-ranking visitors/officials, and coordinate logistical arrangements related to visits.
Contribute to knowledge building and knowledge sharing:
Provide administrative support for effective knowledge management and sharing within the office and other offices/HQs;
Build and share knowledge and experience related to administrative and operations support.
Education and Certification
Completion of secondary education is required;
A Bachelor's Degree in Business Administration or Public Administration is an asset.
Experience:
At least 5 years of progressively responsible experience with administrative, secretarial, or program experience;
Experience in the use of computer applications, software packages such as Microsoft Office, and web-based management systems; is an asset;
Experience in the use of a modern web-based ERP System, preferably Oracle Cloud, is desirable.
Language Requirements:
Fluency in English is required;
Knowledge of another official UN language is desirable.
Competencies

Core Values:
Respect for Diversity
Integrity
Professionalism
Core Competencies:
Awareness and Sensitivity Regarding Gender Issues
Accountability
Stakeholder Engagement
Creative Problem Solving
Effective Communication
Inclusive Collaboration
Leading by Example
Functional Competencies:
Ability to manage data/schedule, documents, correspondence, and reports, and maintain protocol and information flow;
Knowledge of administrative rules and regulations;
Ability to perform work of a confidential nature;
Ability to create, edit, and present information in clear format, using appropriate IT functionality;
Location: Abuja, FCT

Job date: Mon, 20 Nov 2023 00:09:15 GMT

Apply for the job now!