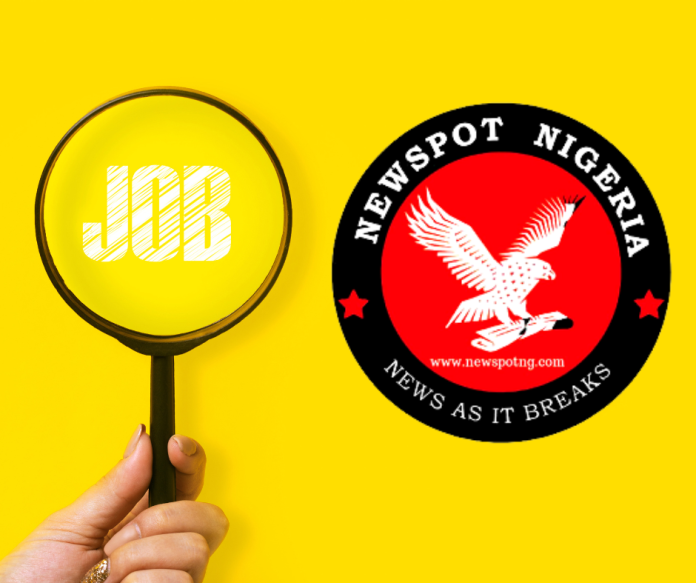 Job Vacancy: Job title: Digital Strategy and Marketing Lead

Job description: Job Description:
Our client is a fintech company and they are looking to employ a Digital Strategy and Marketing Lead.
Job Summary
The Digital Strategy & Marketing Lead will be responsible for developing strong and innovative digital marketing strategies, using SEO and other techniques to drive traffic to Company social media pages to generate revenue on Company's products and services. To strategize, plan, develop and implement all aspects of marketing strategy to reach more people, and build stronger relationships with our audiences.
Responsibilities

Plan and execute all digital marketing, including SEO/SEM, marketing database, email, social media and display advertising campaigns.
Innovate and present new marketing platforms and strategies.
Measure and report performance of all digital marketing campaigns, and assess against goals (ROI and KPIs).
Utilize strong analytical ability to evaluate end-to-end customer experience across multiple channels and customer touch points.
Develop engaging online content including videos, graphics, and blogs and monitor and analyse content success.
Analyse web traffic metrics and suggest solutions to boost web presence.
Monitor SEO/SEM, marketing and sales performance metrics to forecast trends.
Build strong client relationships through social media interaction.
Identify the latest trends and technologies affecting our industry.
Evaluate important metrics that affect our website traffic, service quotas, and target audience.
Work with the team to brainstorm new and innovative growth strategies.
Forecast marketing campaign growth and ROI for marketing campaigns.
Manage email and social media marketing campaigns.
Use Google Analytics, Google AdWords, and other relevant sites.
Drive traffic to Company pages.
Keep abreast of new social media sites, web technologies, and digital marketing trends by implementing these new technologies in developing campaigns and update current campaigns to include new information.
Requirements

BSc in Marketing or any related field with 4 – 5 years' Digital Strategy experience.
In-depth knowledge of various social media platforms, best practices and website analytics.
Demonstrable experience leading and managing SEO/SEM, marketing database, email, social media and/or display advertising campaigns. Knowledge of HTML, CSS, and JavaScript.
Experience in identifying target audiences and devising digital campaigns that engage, inform and motivate.
Google Analytics and SEO experience.
Knowledge of marketing principles and brand management.
Proactive and ability to take initiative.
Location: Lagos, Lagos State

Job date: Thu, 16 Nov 2023 08:37:04 GMT

Apply for the job now!