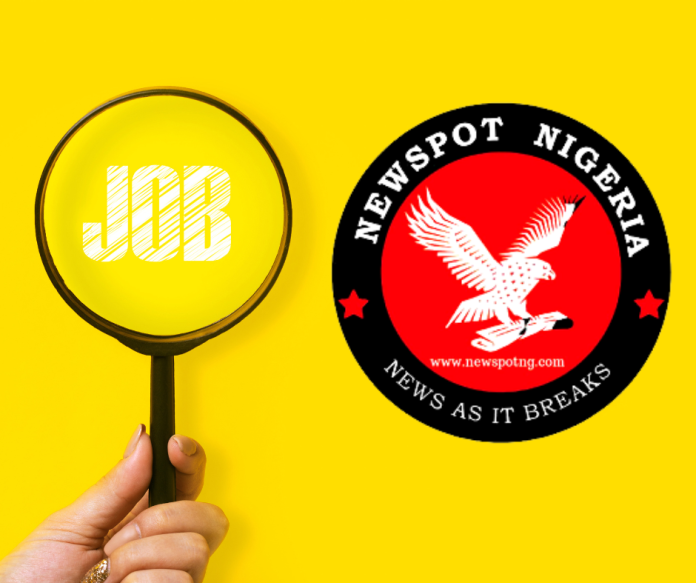 Job Vacancy: Job title: Digital Marketing Executive Job at LandWey Investment Limited

Job description: LandWey Investment Limited – We take pride in creating opportunities for corporates and individuals in Nigeria's Real Estate Sector. We are a Real Estate investment company with development projects across the Real Estate spectrum. We operate within the commercial, retail and residential property segments and provide real estate advisory services. Our success is built on our asset base which is valued as one of the largest in the Nigerian Real Estate sector.
We are recruiting to fill the position below:
Job Position: Digital Marketing Executive
Job Location: Lekki, Lagos

Employment Type: Full time
Job Description

We are seeking a Digital Marketing Executive with a strong background in SEO (Search Engine Optimization) and email marketing.
The ideal candidate will be responsible for optimizing our online presence and leveraging email campaigns to engage with our target audience effectively.
If you are passionate about digital marketing, have a strong understanding of SEO best practices, and can create compelling email campaigns, we'd love to hear from you.
Key Responsibilities

Digital Strategy:
Develop and execute a comprehensive digital marketing strategy aligned with the company's objectives.
Stay current with industry trends and emerging digital marketing technologies, and recommend strategic improvements.
SEO Strategy:
Develop and execute an effective SEO strategy to improve the company's online visibility and rankings on search engines.
Conduct keyword research, on-page and off-page optimization, and technical SEO audits.
Monitor and report on SEO performance, making data-driven recommendations for improvements.
Email Marketing:
Plan and execute email marketing campaigns, including designing, segmenting, and tracking email campaigns.
Develop engaging email content, subject lines, and calls to action to improve open rates and click-through rates.
Analyze email campaign performance and adjust strategies for continuous improvement.
Content Creation:
Collaborate with the creative team to create SEO-optimized content for the company's website and blog.
Ensure that content aligns with SEO best practices and drives organic traffic.
Analytics and Reporting:
Monitor and analyze website traffic, email engagement, and other digital marketing KPIs.
Generate regular reports on SEO and email marketing performance, providing insights and recommendations.
Paid Advertising:
Oversee paid advertising campaigns on platforms such as Google Ads, social media, and display networks.
Manage budgets, optimize campaigns, and track ROI.
Qualifications
Bachelor's Degree in Marketing, Digital Marketing, or a related field.
Proven experience in digital marketing, with a minimum of 3 years in a similar role.
Exceptional analytical and problem-solving abilities.
Excellent written and verbal communication skills.
Proven ability to drive ROI and meet business objectives.
Strong leadership and team management skills.
Extensive knowledge of SEO, email marketing, content marketing, and paid advertising.
Location: Lekki, Lagos State

Job date: Sun, 05 Nov 2023 02:49:07 GMT

Apply for the job now!