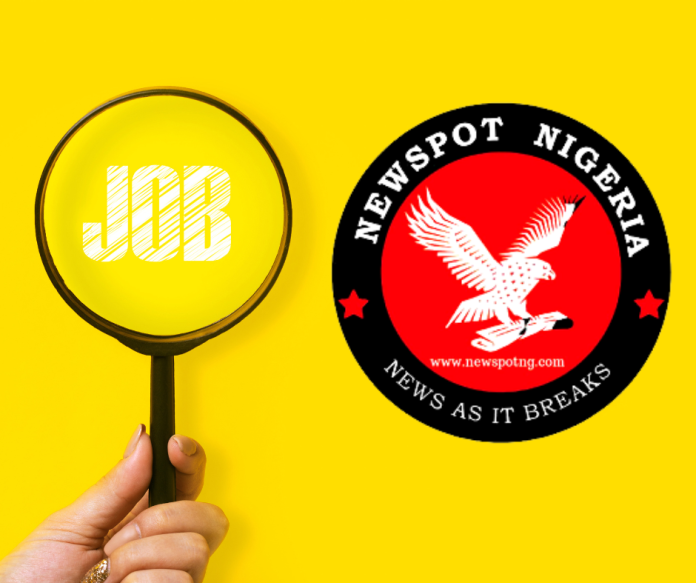 Job Vacancy: Job title: Deck Foreman

Job description: About Us
NoemDek Limited is a diversified holding firm with subsidiaries in upstream oil/gas servicing, power, technology and real estate. We are focused on building sustainable ventures around several industries with a mission to contribute to development of local capacity in Nigeria.
Job Summary
We are recruiting to fill the position of a Deck Foreman
Overview:
1. Supervise and provide oversight to Operation Assistants in deck maintenance, rigging, slinging, lifting, and export-related operations, ensuring compliance with safety protocols during material and personnel transfer to/from Offshore Support Vessel (OSV).
2. Carry out Signal Man duties for Crane Operations.
3. Maintain an inventory of all loose lifting gears, issuing them for use to Facility personnel according to job scopes under the PTW System.
4. Manage the rigging equipment register as part of the rigging loft.
5. Assist in planning and executing all aspects of cargo operations on deck, including loading/discharging of LPG.
6. Ensure safety watch keeping during offloading operations, and participate in deploying and recovering export hoses and mooring hawsers.
7. Contribute to cargo sampling and associated maintenance of cargo equipment.
Minimum Academic and Experience Requirements:
a. Academic Qualifications:
– Able Seaman or Equivalent.
b. Experience:
– Candidates must have a minimum of 5 years of experience on large oil/gas production facilities offshore and onshore, or preferably on ships.
c. Required Skills:
– Helideck Fireman
– Certified Gas Tester
– Class 'A' Crane Operator and Signal Man
– Inspection and maintenance of Life Saving Appliances and Fire Fighting Appliances, including Lifeboat Inspection and Maintenance
– Rescue Team Leader

Location: Lagos, Lagos State

Job date: Sun, 19 Nov 2023 06:34:24 GMT

Apply for the job now!