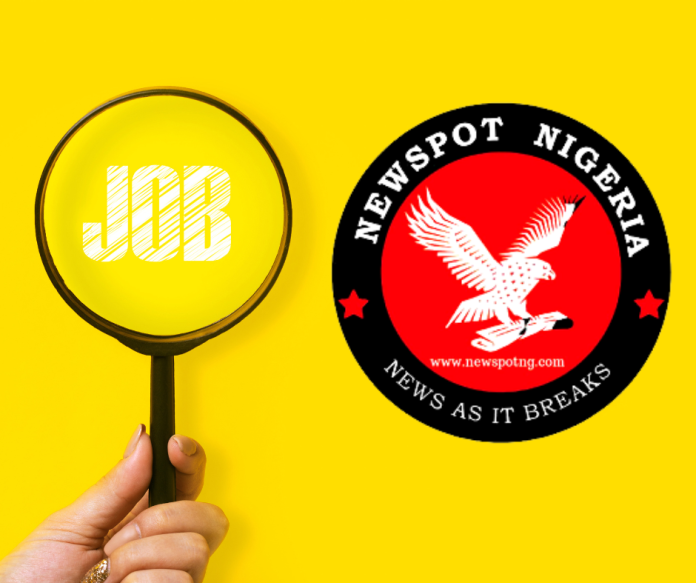 Job Vacancy: Job title: Customer Service Lead Job at Mone Solar Limited

Job description: Mone Solar Limited is one of the leading renewable energy companies in Nigeria. We offer professional renewable energy services and products. We are a full-wrap EPC (Engineering, Procurement, and Construction) and IPP (Independent Power Producer).
We are recruiting to fill the position below:
Job Position: Customer Service Lead
Job Location: Lekki, Lagos

Employment Type: Full-time
Overview

We seek a Customer Service Lead who will act as our clients' primary point of contact. You will guide them through their journey with our renewable energy products and services.
Your role involves understanding client needs, resolving inquiries, providing product knowledge, conducting training sessions, analyzing customer feedback, and fostering client retention.
Key Responsibilities

Client Engagement:
Initiate proactive communication to understand client goals and challenges in the renewable energy domain.
Build and maintain strong, trusting relationships with clients, acting as a trusted advisor in renewable energy solutions.
Product Expertise:
Develop comprehensive knowledge of our renewable energy products/services to offer expert guidance.
Conduct engaging training sessions for clients to maximize the utility of our offerings.
Customer Support:
Address and resolve customer inquiries promptly, ensuring high satisfaction levels.
Collaborate with internal teams to tackle complex problems and provide effective solutions.
Feedback and Improvement:
Gather, analyze, and report on customer feedback to identify trends and improvement areas.
Work with the product development team, advocating for client needs and contributing to product enhancements.
Retention and Growth:
Implement strategies to ensure client loyalty and satisfaction in the renewable energy sector.
Identify upselling opportunities, working with sales teams to broaden client engagement with our services.
Administrative Duties:
Maintain detailed records of customer interactions and resolutions.
Generate reports on customer engagement metrics and satisfaction levels.
Industry Awareness:
Stay informed about renewable energy trends and product developments to provide knowledgeable recommendations.
Qualifications and Requirements
Bachelor's Degree in Business, Engineering, Environmental Science, or related field, or equivalent experience.
Minimum of 5 years of experience in customer service or account management, preferably in the renewable energy or tech industry.
Exceptional communication skills, both written and verbal.
Detail-oriented with outstanding organizational skills.
Proactive, team-oriented approach.
Strong analytical, problem-solving, and empathetic skills, focusing on client needs.
Proficiency in CRM software and modern customer support tools.
Experience in customer service and advanced troubleshooting skills.
Proficiency in English and multi-tasking abilities.
Method of Application

Interested and qualified candidates should send their CV / Cover Letter to:

Location: Lekki, Lagos State

Job date: Sat, 18 Nov 2023 08:11:52 GMT

Apply for the job now!