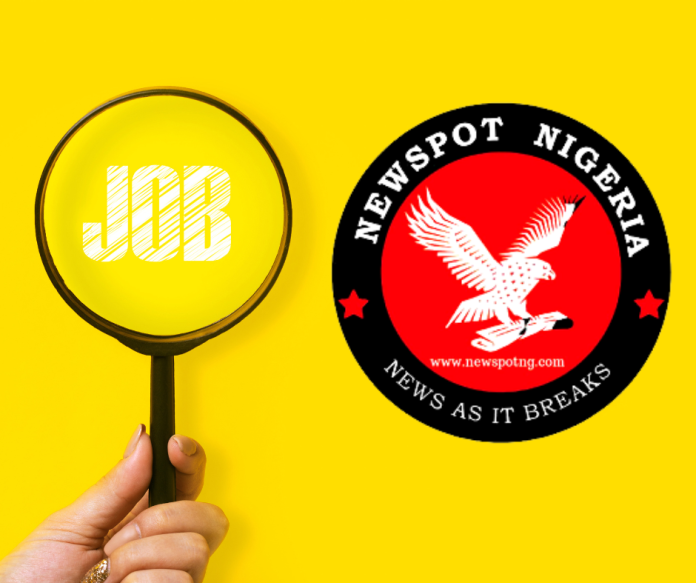 Job Vacancy: Job title: Customer Care Representative Job at Dipsy Fiberglass Manufacturing Limited

Job description: Dipsy Fiberglass Manufacturing Limited is one of the largest manufacturers of fiberglass in Nigeria with the future prospect of extending its territories beyond Nigeria. DIPSY Fiberglass Manufacturing Limited has the highest and largest selection of fiberglass planters which is distinguished by the hardness, high durability, air resistance and high temperature to maintain soil moisture. We are expert at providing you with the right fiberglass planters while you work on your commercial project, enhance your landscape, build a garden, redecorate your homes or set up a recreational area.
We are recruiting to fill the position below:
Job Position: Customer Care Representative
Ref. No: ADM/CCR/09/23

Job Location: Opebi, Ikeja, Lagos

Employment Type: Full-time
Job Responsibilities

We are looking for a customer care representative who will:

Serve as customers' primary point of contact.
Act as a liaison between the company and its customers.
Manage incoming calls and customers' inquiries, while generating sales leads that develop into new customers.
Handle emerging problems that customers might encounter with accuracy and efficiency, provide appropriate solutions and alternatives within the time limits; follow up to ensure resolution.
Build sustainable relationships and trust with customer accounts through open and interactive communication
Manage records of customers' interactions.
Identify and assess customers' needs to achieve the company's satisfaction.
Perform any other job-related duties as may be assigned by the supervisor.
Educational Qualifications
The candidate should have a minimum of an Ordinary Diploma (OND) in Management Studies, Marketing or a related field with two (2) years of relevant experience.
Competencies Expected:
Evidence of significant customer support experience or experience as a client service representative.
Strong phone contact handling skills and active listening.
Customer orientation and ability to adapt/respond to different types of characters.
Understand the value of good communication skills.
Excellent communication and presentation skills.
Ability to multi-task, prioritize, and manage time effectively.
Proven problem-solving skills.
Good interpersonal skills.
Candidate must be patient, empathetic and good at having passionate communication.
Salary

N80,000 monthly.
Note
General Information: DIPSY Fiberglass Manufacturing Limited is an equal-opportunity employer. We strongly commit to hiring people with different backgrounds and do not discriminate based on race, religion, color, origin, gender, sexual orientation, disability status or similar characteristics.
Location: Ikeja, Lagos State

Job date: Sat, 09 Sep 2023 06:19:41 GMT

Apply for the job now!