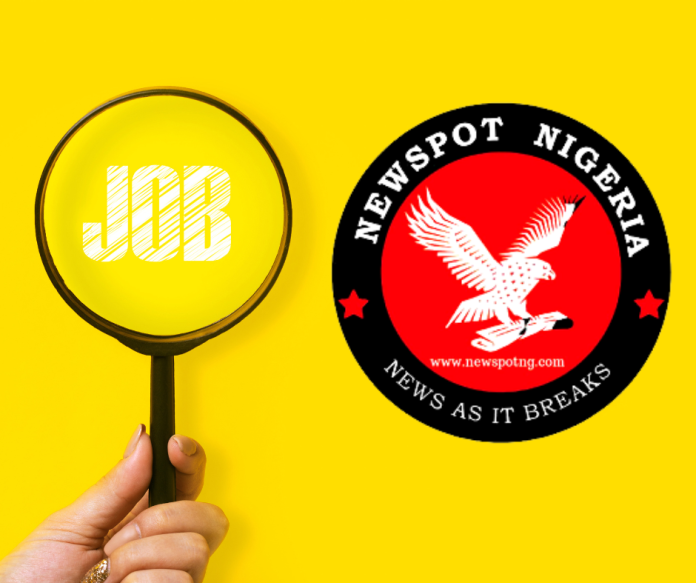 Job Vacancy: Job title: Consultant for Malaria Operational Plan Review and Development for State Malaria Programme (Lagos, Ekiti, Ondo, Bayelsa, Edo, Rivers, Abia, Enugu, Imo, Jigawa, Kano, Sokoto, Borno, Kogi and FCT)

Job description: ..
Qualifications
Background
Malaria remains a major public health issue across the country. While the state prevalence stands at 22%, there are wide state variations, ranging from 3% in Lagos state to 44% in Kebbi state. The Nigeria malaria report showed the state-by-state contribution to the malaria burden, with a key recommendation to strengthen programme planning, intervention prioritization, political commitment and strategy for implementation to drive impact. Currently, about 15 states, have only commenced the implementation of the World Bank support, 15 states receive support from the Global Fund, while 11 from PMI. Given this, the GF and PMI supported states, are supported to review, and develop their annual operational plans, whereas the 13 WB/IsDB support are yet to plan through a wholistic planning process.
One of the key Country and State Expected Results for the WHO is to build the capacity of health workers and partners in effective programme implementation and evaluation through the development and review of Strategic Plans including Annual Operational Plans (AOPs). WCO Nigeria through the UCN Cluster intends to provide technical and logistics support to the National Malaria Elimination Programme (NMEP) for the review and development of Annual Operational Plans for the States Malaria Elimination Programmes (SMEPs) in Nigeria.
Rationale
Support to the MOP development will focus on states without current funding support for the activity. These include the 15 states (Lagos, Ekiti, Ondo, Bayelsa, Edo, Rivers, Abia, Enugu, Imo, Jigawa, Kano, Sokoto, Borno, Kogi and FCT) who do not benefit from the Global Fund and PMI support
Task
Review and development of the 2024-25 Malaria Operational Plan for the States Malaria Elimination Programme.
1. Facilitate a 4-day participatory workshop of technical officers and partners for the review of 2023 programme performance and drafting of 2024/25 work plan (using WHO Guidance Manual);
2. Work under supervision of the WHO state office
3. Engage with key stakeholders in order to facilitate a successful review and planning
4. Coordinate an editorial/reporting team that will be responsible for documenting, collating, developing and editing context and content for the 2023 Annual Programme Review Report and 2024/25 Malaria Operational Plan (the two main deliverables of this engagement);
5. Co-facilitate, along with the State Programme Manager, a 1-day Stakeholders Consensus Meeting to elicit feedback and engender support toward the finalization of the 2024/25 Malaria Operational Plan;
6. Document process and outputs of the exercise
7. Send a detailed MOP of the state to the WHO State and Country office
Qualifications and experience
Education:
Essential: Bachelor's degree in public health, planning and policy, business management and other related fields.
Desirable: Post-graduate qualification in Public Health or Epidemiology or Health Policy Development or Health Management and Planning will be an added advantage
Work Experience:
The consultant should have:
1. At least 5 years' experience in health planning
2. Experience with requisite health systems strengthening background with specific in Reviews and Planning
3. Must be conversant with the use of the National planning tool,
4. Experience with malaria program
5. Communication and writing skill
6. A team player and able to work under pressure
Deliverables
1. Process report of the MOP development
2. Validated State MOP 2024/25 document
The consultancy will run for 15 working days
This time includes time for data collation, engagement of stakeholders, consensus building and report finalization

Location: Nigeria

Job date: Sun, 19 Nov 2023 01:10:23 GMT

Apply for the job now!