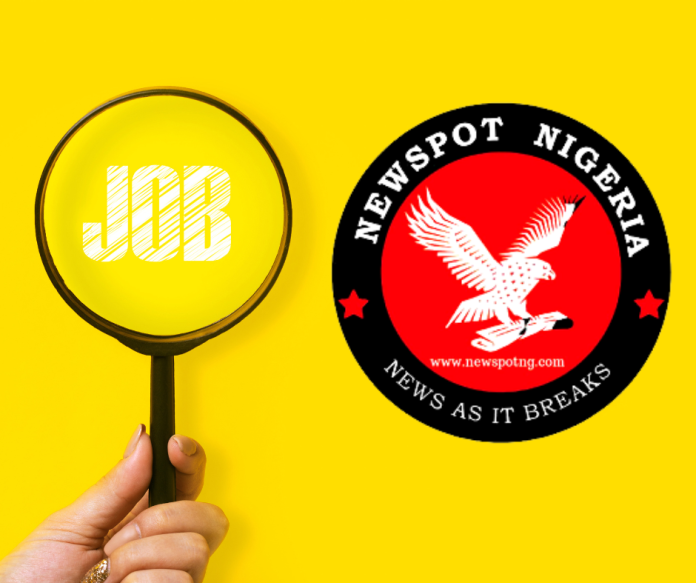 Job Vacancy: Job title: CCNA – Educational Program Intern – Nigeria

Job description: Job Purpose and Summary
To support the facilitation of all our on ground workshops in country for Miraisha, Canon Academy, Schools & Teachers programme, & Merchandiser programme
What we give
With Canon, you'll get the support and encouragement you need to grow, from people who share your ambition. We'll invest in your professional development to help you learn and progress in your role with us. You'll find leaders who give you the freedom to explore new things and a team where knowledge is shared openly.
Intern responsibilities and tasks:

Call customers to confirm / give them inform about their session that they are attending (clear communication skills)
Provide support / additional information to any customer trying to register for the session online (through the phone)
Support and liaise with field merchandisers on the Canon Academy programme (new benefits, updates, customers etc)
Prepare equipment for training sessions
Prepare trainings materials for training sessions (printing and creating trainers packs, including tests papers, homework, handout sheets, certificates etc)
Liaise with the trainers and partners in country, to arrange any logistics for the trainings.
Maintain giveaway's (include stock take of the items and accounting of the numbers being used, ensuring the giveaways are replenished within time)
Support Canon Academy or Miraisha training taking place in the Canon office or at partners location
Take some photo or video footage of the training sessions taking place.
Support the loaning of equipment to students (through arranging logistics for pick up and drop off, and the required paperwork when loaning the items)
Share / report all paperwork back to Canon for customer/ student release forms, images and videos which they produce
Call customer after their training session for feedback / advise on future training sessions etc.
Report on sales generated through educational activities.
Report monthly activities and achievements
What we ask

Event organization
Trade marketing
Marketing
Social Media
Strong communicator
Highly motivated and eager to learn and growth
You will need

Customer Focus
Business Acumen
Pro-active
Self- Learner
Canon is enriching lives and businesses in incredible new ways. You can play a part in shaping the future of a company that's visionary, innovative and bold. As the world's best imaging company, we're living and working together for the common good.

Location: Nigeria

Job date: Wed, 24 May 2023 00:10:59 GMT

Apply for the job now!