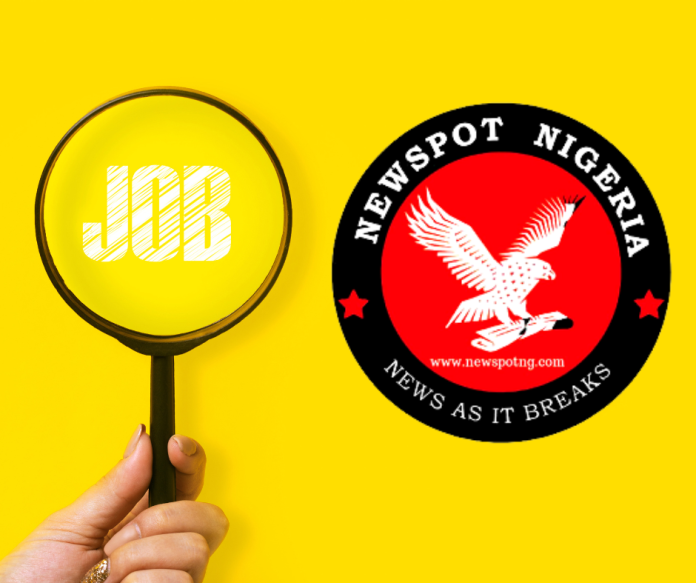 Job Vacancy: Job title: Cashier Job at Wasche Point Laundry Limited

Job description: Wasche Point Laundry Limited is a worldclass standard laundry company that provides a wide range of services to working-class individuals across Nigeria. Our services include: Dry Cleaning, Laundry, laundromat and Alterations. We cater to all laundry needs through our wide range of services such as Laundry, Dry Cleaning, Laundromat, Alterations, Wedding Dress Care, Leather, and Suede Care.
Our establishment is equipped with state-of-the-art facilities, such as: high-efficiency washers and dryers, supported by advanced technology to make clean laundry less of a chore, and an alteration unit manned by well-experienced tailors to tackle fabric faults. Our avant-garde facility has a cozy lounge, fully air-conditioned laundry rooms, do-it-yourself laundry service, coffee/juice bar, "free Wi-Fi, spacious parking lot, customers are sure to have an enjoyable and relaxed washing experience while they get their laundry done". We pride ourselves in being the "Best Lagos Laundry and Dry Cleaning in Lekki."
We are recruiting to fill the position below:
Job Position: Cashier

Job Location: Lekki, Lagos

Employment Type: Full-time
Overview
We are seeking an experienced and customer-oriented cashier to join our team. The ideal candidate will leverage their expertise in cashiering and customer service to efficiently handle transactions, provide exceptional service, and contribute to a positive shopping experience for our Client.
Key Responsibilities
Process transactions accurately and efficiently using a POS (Point of Sale) system or cash register.
Verify and reconcile sales transactions, ensuring precision in cash handling, credit/debit card transactions, and refunds or exchanges.
Manage cash drawer and reconcile at the beginning and end of shifts, ensuring accuracy in funds, receipts, and any discrepancies.
Monitor and maintain adequate change funds, and request additional change as needed.
Adhere strictly to company policies and procedures regarding cash handling, refunds, returns, and security measures.
Provide exceptional customer service by greeting customers, addressing inquiries, and offering assistance throughout the checkout process.
Handle customer complaints or concerns professionally and escalate issues as necessary.
Demonstrate a deep understanding of products or services offered, offering guidance to customers and answering product-related questions.
Ensure compliance with legal and regulatory requirements related to transactions and customer privacy.
Requirements
High School Diploma or equivalent qualification; additional certifications or training in cashiering or customer service is a plus.
Proven track record with 1-3 years of experience as a cashier or in a similar role within a retail or service environment.
Strong mathematical skills, attention to detail, and proficiency in handling cash and financial transactions.
Excellent communication skills and ability to engage with customers in a friendly and professional manner.
Familiarity with POS systems, cash handling protocols, and customer service best practices.
Location: Lekki, Lagos State

Job date: Sat, 18 Nov 2023 23:01:34 GMT

Apply for the job now!