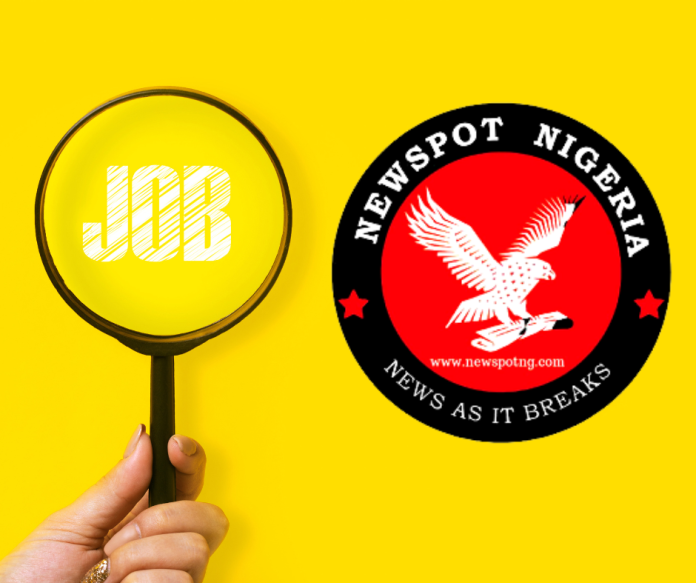 Job Vacancy: Job title: Cam Dairy Foods Limited Recruitment for Production Intern

Job description: Cam is a pastoralist-driven Nigerian dairy company. We're building a new economy that's centred around real dairy; one that reintroduces fresh milk to Nigerian households, nourishes our growing population and eradicates poverty for our pastoralist suppliers and their communities. We're establishing the supplier base and building the infrastructure to solve Nigeria's raw milk supply problem while making dairy products to address widespread nutritional gaps. Our goal at scale is to create a massive income boost for 500,000 pastoralists and 10,000 youth entrepreneurs living in extreme poverty and to nourish millions of customers with essential nutrients. By 2050, our goal is to establish a dairy industry that turns Nigeria from a net importer to a net producer of milk, all anchored around pastoralist communities.
We are recruiting to fill the position below:
Job Position: Production Intern (Early Career Accelerator Programme)
Job Location: Idu, Abuja (FCT)

Employment Type: Fixed Term

Preferred Start Date: As soon as possible
Job Description
Are you a trailblazer? Do you need green space to make a name for yourself and impact generations?
Jumpstart your career with Câm's Early Career Accelerator Programme as we share our love of real dairy and create the infrastructure that makes it possible!
About the internship?
Our success is driven by our amazing team of Câmpions and we invite you to pursue this opportunity to join us on this incredible adventure.
Launch Your Career in Factory Operations with Our Early Career Accelerator Programme
Embark on a 12-18 month rotational program designed to propel your career in Factory Operations and make a lasting impact in the food production industry.
Gain hands-on experience across diverse departments, including Production, Product Development, Research & Development, and Quality, Health Safety & Environment.
Unlock Your Potential Through Immersive Learning:
Immement to milk processing, temperature-controlled inventory management, and quality assurance.
Develop Skills and Unleash Your Passion:
Receive personalized coaching and on-the-job training tailored to your strengths, interests, and career aspirations. Enhance your skillset, expand your knowledge, and unlock your full potential in this dynamic industry.
Thrive in a Collaborative and Innovative Environment:
Collaborate with experts, tackle real-world challenges, and contribute to the continuous improvement of our operations in a dynamic and challenging environment.
Make a Tangible Impact on the Food Industry:
Apply your skills and knowledge to solve real-world challenges and make a lasting impact on the food production industry. Your contributions will shape the future of dairy production.
Requirements
A fresh University graduate (Corps Members are strongly encouraged)
1 – 2 years of relevant work experience.
Available for a full-time internship for 18th months
Previous experience in manufacturing (machine operator/maintenance) would be preferred
Enthusiastic about a career in Food production
Enthusiastic about a career in Quality assurance
Candidate must reside in Idu, Abuja or its environs
Who Should Apply:
Passionate about the food production industry
Curious and eager to learn and explore new concepts
Persistent and determined in challenging environments
Research-driven with a methodical approach to problem-solving
Bold and innovative with a strong desire to make a significant impact.
Skills and Attributes:
You are excited about working in a multicultural team environment
You demonstrate excellent communication and people skills
You are self-aware
You are persistent
You are good with numbers
You can think critically
You have great attention to detail
You are aware of people's emotions and behaviours
You have an excellent command of the English language
You are well-spoken and engaging
You possess solid quantitative and IT skills
You enjoy problem-solving
You have a life-long desire to learn
You have a can-do attitude.
Benefits
Gain a broad and deep understanding of the dairy value chain through an immersive learning experience
Work across diverse departments, gaining valuable exposure to different aspects of factory operations
Receive personalized coaching and on-the-job training to enhance your skills and knowledge
Work with cutting-edge technologies driving operational excellence
Gain firsthand experience tackling real-world business challenges across the value chain
Location: Abuja, FCT

Job date: Mon, 20 Nov 2023 04:21:08 GMT

Apply for the job now!