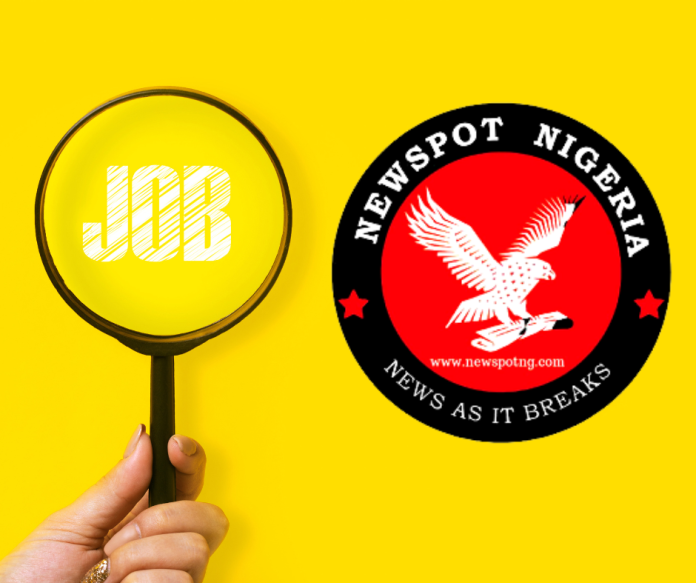 Job Vacancy: Job title: Business Development representative (GCC) – Nigeria

Job description: About Us:
We are a dynamic UAE-based startup with a global, diverse team spread across 10+ countries. Our mission is to empower remote work by providing access to world-class talents, anytime, anywhere. With strong backing from prominent regional and international investors, including BECO Capital, Wamda Capital, Khawarizmi VC, Wealth Well, and Plug & Play, we are on a mission to become a leading remote work enabler in the GCC region.
Job Description:
As a Business Development Representative (BDR) at our startup, you will play a key role in accelerating our growth within the GCC region. Your primary responsibility will be to identify and engage potential clients, build relationships, and drive revenue through our remote work solutions.
Job Summary
Responsibilities:
Identify and target potential clients within the GCC region, understanding their unique needs and challenges related to remote work.
Conduct outreach through various channels, including cold calls, emails, and social media, to generate leads and schedule meetings with prospects.
Work closely with the sales team & account executives to coordinate and assist in product demonstrations and presentations for potential clients.
Utilize your creativity and initiative to develop innovative sales strategies tailored to different market segments within the GCC region.
Maintain accurate records of all interactions and progress using our CRM tools.
Collaborate effectively with the diverse, globally distributed team, ensuring seamless communication and coordination across different time zones.
Stay updated with industry trends, market demands, and competitors' offerings to adapt sales strategies accordingly.
Requirements:
3+ years of proven experience as a Business Development Representative
Strong knowledge of the GCC market and business landscape.
Exceptional communication skills in English and Arabic, both written and verbal.
Experience in remote sales and understanding of the challenges & opportunities associated with remote work.
Ability to work independently and manage tasks efficiently in a remote, cross-cultural environment.
Proficiency in using CRM software and sales automation tools.
Proven ability to meet and exceed sales targets with a persistent and proactive approach.
What We Offer:
Competitive salary and commission structure.
Opportunity to work with a dynamic, diverse, and globally distributed team.
Access to world-class professional development opportunities.
Flexible remote work environment that aligns with our core mission.
If you are passionate about empowering remote work and have the skills and experience to accelerate our growth in the GCC region, we would love to hear from you.

Location: Nigeria

Job date: Tue, 14 Nov 2023 07:17:43 GMT

Apply for the job now!