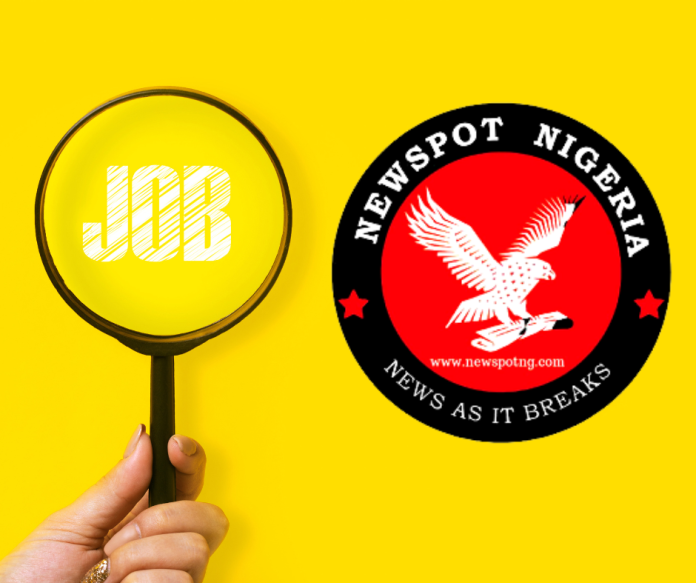 Job Vacancy: Job title: Business Analyst (Financial Sector)

Job description: Job Description:
Job Title: Business Analyst (Financial Sector)
Location: Lagos, Nigeria
Compensation: NGN 300k – 400k monthly net
About the Company: Our client is a startup technology company that specializes in Software Integrations, Software Development, and Technology Consultancy. The company offers full-fledged software development and integration services to clients across the financial services and technology sectors in Nigeria.
Job Summary:
Our client is looking for a Business Analyst who will be the vital link between the information technology team and the business. He/She will focus on business objectives by supporting and ensuring the successful completion of analytical, building, and deployment tasks of our software and products features.
The ideal candidate should have experience in analytics, and must have a high problem-solving skill.
Key Responsibilities:
· Define configuration specifications and business analysis requirements
· Define reporting and alerting requirements
· Own and develop relationship with partners, working with them to optimize and enhance our integration
· Help design, document and maintain system processes
· Report on common sources of technical issues or questions and make recommendations to product team
· Communicate key insights and findings to product team
· Constantly be on the lookout for ways to improve monitoring, discover issues and deliver better value to the customer
Requirements
· A degree in IT / Computer Science or any related discipline.
· 3+ Years of experience as a Business Analyst preferably in the finance or banking sector.
· Expertise in the use of Power Bi, Tableau, SQL, Excel and other analysis technologies.
· Proven experience in eliciting requirements and testing
· Experience in analyzing data to draw business-relevant conclusions and in data visualization techniques and tools
· Solid experience in writing SQL queries
· Basic knowledge in generating process documentation
· Strong written and verbal communication skills including technical writing skills
Benefits
Compensation: NGN 300k – 400k monthly net

Location: Lagos, Lagos State

Job date: Sat, 09 Sep 2023 01:32:21 GMT

Apply for the job now!