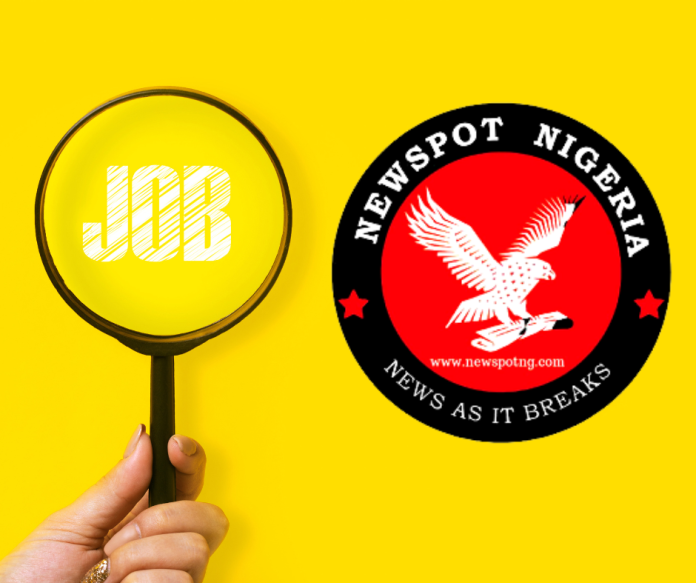 Job Vacancy: Job title: BRAND MANAGER

Job description: We are JTI, Japan Tobacco International, and we are present in 130 countries. We have spent years innovating, creating new and better products for the consumers to choose from. This is our business. But not only. Our business is our people. Their talent. Their potential. We believe that when they are free to be themselves, and they are given the opportunity to grow, travel and develop, amazing things can happen.
That's why our employees, from around the world, choose to be a part of JTI. It is why 83% of employees feel happy working at JTI. And why we've been awarded Global Top Employer status, nine years running.
So when you're ready to choose a career you'll love, in a company you'll love, feel free to #JoinTheIdea.
Learn more:
POSITION PURPOSE
The Brand Manager will be reporting and working closely with the Marketing Director to generate brand & portfolio strategies that grow share of market and brand equity of JTI brands in Nigeria, improve consumer engagement and drive growth to the business.
He/She is tasked with using market and consumer data/analysis to formulate brand portfolio and pricing strategies to address JTI's portfolio needs, delivering clear direction on what is relevant to the consumers, all within the legal framework (brand positioning, price opportunities, new brand/product introductions, packaging/product upgrade, messaging that engages the consumer).
He/She is responsible for New Product Development (NPD) and the stewardship of brand equity and activation within the JTI portfolio whilst constantly uncover consumer insights to deliver innovative marketing communication platforms.
He/She is the brand communication custodian for existing and new brand launches, acting as Brand Group for Aspen and Dorchester, working closely with Global brand groups for the GFBs, and closely collaborate with Marketing & Sales members to ensure consistency of brand equity and implementation of brand strategies.
The Brand Manager will be based in Lagos Head office and he/she is also expected to travel for market field visits, packaging supplier visits and Consumer/Trade events.
FUNCTIONAL SKILLS
Excellent interpersonal, communication & organizational skills
Strong analytical skills and data driven thinking
Project management skills: ability to plan, prioritize, handle multiple tasks, set expectations, make and meet commitments
Excellent to very good skills in PowerPoint and Excel are a requisite
MAIN AREAS OF RESPONSIBILITY
Portfolio & Brand Management
Responsible to understand the consumers' needs (affordability, changing trends and new opportunities) and Market dynamics (profitability, competitor) to develop a relevant portfolio.
Support the Marketing Director in developing Portfolio & Marketing strategies by providing all the necessary input related to brand(s) awareness & equity.
Manage the development of JTI brand plans covering key strategies & objectives, and translate them into brand product & packaging, consumer engagement programs, and launch to market execution.
Manage NPD projects, ensure timely implementation, an efficient cross-functional work with internal and external stakeholders, and full alignment with GBS NPD processes.
Brand Custodianship
Ensure that the integrity of the brands is strictly adhered to the global GFB guidelines and/or and local brands guidelines, and to the Global Marketing Standards.
Develop and maintain Aspen & Dorchester's Brand Guidelines & Communication platform (Nigeria market acting as Global Brand Group) to develop consumer engagement with the brands. Support other markets globally where Aspen and Dorchester are present
Equip the Marketing & Sales teams with a clear understanding of the global/local brand guidelines and latest updates, provide necessary support to align established brand frameworks, collaborate closely with the teams to ensure consistency of brand equity and implementation of brand strategies.
Manage marketing agencies & packaging supplier(s) to ensure quality output at a cost-effective development. Monitor marketing budget utilization & ensure adherence to JTI procurement process.
Pricing Strategy
Actively support with the definition of the pricing strategies, identifying price challenges, recommending pricing scenarios, price re-positioning and portfolio volume forecast by having a clear understanding of consumer behavior and dynamics.
Consumer engagement
Develop of all elements of the marketing mix including new product and packaging, brand communication/messaging and strategies to strengthen brand equity and ensure alignment to brand positioning.
Develop local creative materials & messaging within the Brand Guidelines & regulatory framework that can be adopted by Consumer & Trade Action team across multiple communication channels.
Define Consumer program effectiveness evaluation metrics in terms of brand awareness & equity. Assess program activity effectiveness vs. KPI's, recommend corrective actions to keep improving Consumer engagement.
Performance measurement & Planning
Analyze JTI brands' performance to identify short- and long-term issues / opportunities and crystallize targeted consumer insights and competitiveness.
Monitor market trends, consumers' wants and competitors' activities to identify opportunities and key issues in order to develop the most effective portfolio strategy & communication tools within the legislation.
Contribute to JTI monthly forecasting processes (production committee, IBP) by understanding and providing input on consumers behavior and dynamics.
MINIMUM REQUIREMENTS
University degree; degree in Marketing, Communication or Business represents a plus
Must have 8-10 years of experience in FMCG Brand / Trade Marketing functions.
Minimum of 4 to 5 years as a Manager and 2 years as a Senior Manager

– Hands-on experience in brand portfolio strategy & product development

– Conversant with the monitoring and analysis of consumer/trade trends & competitive intelligence
– Good understanding of pricing strategy and mix for brand portfolios
Fluency in English. Strong written and verbal communication skills.

Location: Nigeria

Job date: Sat, 18 Nov 2023 08:24:10 GMT

Apply for the job now!