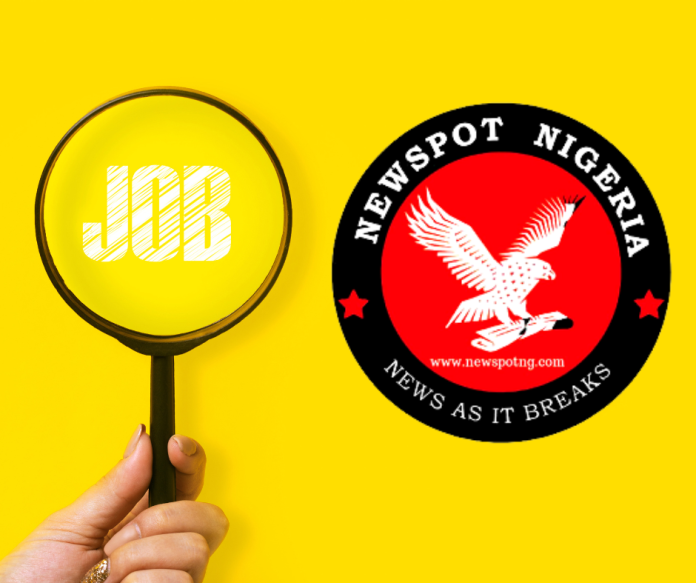 Job Vacancy: Job title: AmorServ Recruitment for Sales Account Intern

Job description: AmorServ is a global provider of onsite IT support services, Project management services and IT staffing. We also provide 24x7x365 deployment and break/fix services to our clients to ensure that their technology is available when they need it.
We are recruiting to fill the position below:
Job Position: Sales Account Intern
Job Location: Nigeria

Employment Type: Internship
Job Brief
We are seeking a motivated and enthusiastic sales intern to join our IT services business. This internship position offers an excellent opportunity to gain hands-on experience in sales while working closely with our experienced sales team.
The ideal candidate should possess strong communication skills, a passion for technology, and a desire to learn and grow within the IT industry.
Responsibilities

Assist the sales team in identifying and qualifying leads through research and lead generation activities
Maintain and update the customer relationship management (CRM) system with accurate and up-to-date client information
Monitor industry trends, competitors, and customer feedback to provide valuable insights to the sales team
Conduct outreach to potential clients via phone calls, emails, and social media to schedule meetings
Participate in sales meetings and presentations, learning from experienced sales professionals
Assist in the preparation of sales reports and analytics to track progress and identify areas for improvement.
Requirements
Candidates should possess a Bachelor's Degree qualification with 0 – 1 years of work experience.
Qualities:
Enthusiasm: A positive and enthusiastic attitude towards sales and the IT industry is essential
Strong Communication Skills: Excellent verbal and written communication skills are crucial for effective interactions with clients and the sales team
Eagerness to Learn: A willingness to learn about IT services, and sales techniques is vital for success in this role
Team Player: The ability to collaborate and work well within a team environment is essential for a sales intern
Adaptability: The ability to adapt to changing situations and handle multiple tasks simultaneously is important in a dynamic sales environment
Goal-Oriented: A drive to meet and exceed sales goals, coupled with a results-oriented mindset, is important
Skills:
Communication and Persuasion: Strong interpersonal skills and the ability to effectively communicate and persuade potential clients
Research and Analysis: Proficiency in conducting market research and analyzing data to identify potential leads and market opportunities
Organization and Time Management: Excellent organizational skills to manage tasks, prioritize responsibilities, and meet deadlines
Proficiency with Sales Tools: Familiarity with CRM systems, email marketing platforms, and other sales-related software.
Aptitude: Basic knowledge of IT services and solutions, with the ability to quickly grasp and understand complex technical concepts.
Location: Enugu, Enugu State – Abuja, FCT

Job date: Wed, 31 May 2023 01:34:46 GMT

Apply for the job now!