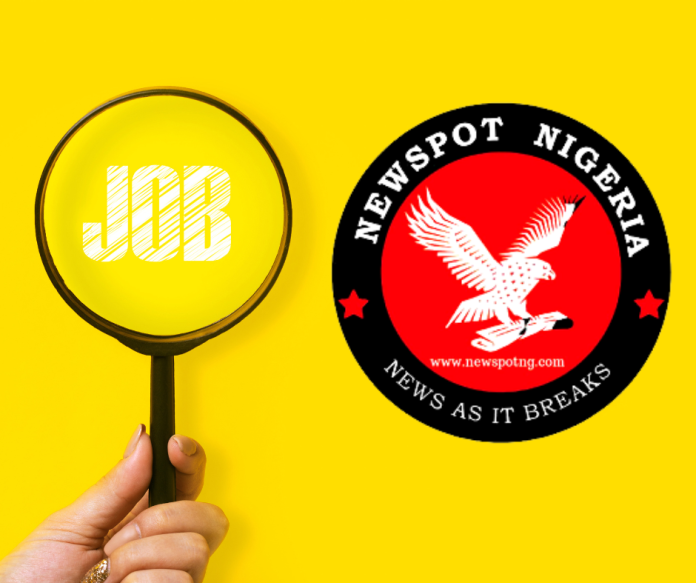 Job Vacancy: Job title: Administrative Officer Job at Civil Society Scaling-Up Nutrition in Nigeria

Job description: The Civil Society Scaling-Up Nutrition in Nigeria (CS-SUNN) is a non-governmental, non-profit making coalition, made up of organizations with a shared vision to transform Nigeria into a country where every citizen has food and is nutrition secured. CS-SUNN pursues this lofty goal by engaging and mobilizing Government and Non-state actors to advocate for relevant policy implementation, raise awareness, generate evidence, build capacity and stimulate communities to scale-up nutrition in Nigeria, with special focus on maternal and child nutrition. The organizational capacity of CS-SUNN to become a leading voice on nutrition advocacy in Nigeria led to the SUN Movement Pooled Fund Project.
We are recruiting to fill the position below:
Job Title: Administrative Officer
Location: Abuja

Employment Type: Full Time
Job Summary

The Admin Officer, under the supervision of the Human Resources & Administration Manager will support the delivery of optimal administration services to all staff and units of the organization.
This will be in line with ethical best practices, policies and procedures for the successful achievement of programme outcomes and CS-SUNN's objectives as well as its sustainability.
Job Responsibilities
Support the full compliance with all relevant CS-SUNN and donor guidelines; keep up to date with changing policies and guidelines.
General facility management including the protection, maintenance and repair of equipment.
Comprehensive Inventory and Asset Management with adequate management of stocks
Oversee repairs and maintenance.
Support the programme team in the coordination of travels and activities.
Support the finance team in the management and follow-up with vendors on transactions, documentations and compliance.
Support organizational learning and knowledge management activities.
Maintain and update the Alliance register and database.
Confidential and systematic filing of all administrative-related correspondences, documents, contracts, etc.
Monitor and control administrative/office expenses and budget.
Manage admin related supplier and services agreements.
Writing of reports, minutes of meetings and maintaining of appropriate journals
Supervise general support staff and routinely collect specific data for admin reports and predictive analytics.
Identify and mitigate any health, safety and security risks to staff.
Support initiatives towards staff welfare, engagements and satisfaction.
Assist in the organization of special events and outdoor activities.
Any other task assigned by the Human Resources & Administration Manager.
Skills and Requirements
B.Sc. Degree in Arts & Humanities, Social Sciences and any other relevant field.
3 years of relevant work experience, especially in the NGO sector will be a plus.
Technical report writing expertise
Cognate experience in Human Resources, Office management, logistics and administration is desirable.
Excellent oral and written communication skills.
Advanced MS Excel skills.
Emotional intelligence and leadership skills.
Effective and efficient conflict management and negotiation skills
Good organization, scheduling and time management skills.
Demonstrated attention to details, ability to follow procedures and meet deadlines.
Location: Abuja, FCT

Job date: Wed, 13 Sep 2023 00:03:23 GMT

Apply for the job now!