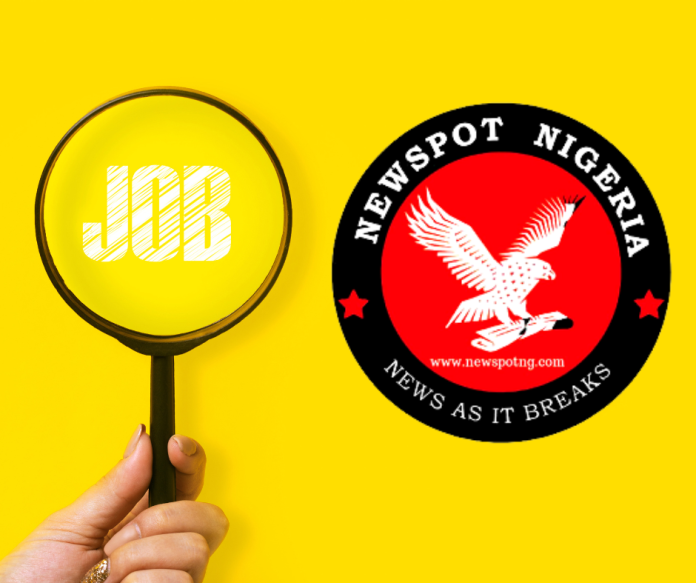 Job Vacancy: Job title: Admin Officer Job at Natafamdaivid Consulting Nigeria Limited

Job description: Natafamdaivid Consulting Nigeria Limited – From the get go, we set out to work with clients across diverse industries, providing strategic solutions to increase our success matrix; productivity, profitability, So far we have worked with clients in different industries and sectors such as Agriculture, Real Estate, Hospitality, Construction, Education, Oil & Gas, Retail and more, to achieve their itemized objectives.
We are recruiting to fill the position below:
Job Position: Admin Officer
Job Location: Lagos
Responsibilities

Managing diaries Scheduling appointments, maintaining an events calendar, sending reminders, organizing meetings and appointments for COO & CEO
Booking and arranging travel, transport and accommodation for Top Management and all staff
Liaising with internal departments to ensure all reports and feedback are submitted to the COO and TD as at due
Managing internal and external correspondence on behalf of senior management.
Copying, scanning, and filing documents, as well as taking notes.
Preparing facilities for scheduled events and arranging refreshments, if required.
Reporting to senior management and performing secretarial and administrative duties.
Typing, formatting, and editing reports, documents, and presentations.
Entering data, maintaining databases, and keeping records.
Ensuring that the office facilities are running well
Checking all office furniture periodically and reporting to the COO on maintenance or repair works to be done
Liaising with relevant vendors and departments in ensuring that the office environment is conducive and in good condition
Representing the COO or CEO, if and when necessary
Requirements
B.Sc./HND in a relevant field.
At least 3 years of working in similar area.
Strong Communication Skill
Professional qualification in relevant field is preferred.
Familiarity with Microsoft Office Suite
Excellent organizational and multitasking abilities
A team player with leadership skills
In-depth understanding of office management procedures and departmental and legal policies
Familiarity with financial and facilities management principles
An analytical mind with problem-solving skills
Knowledge of methods of research and analysis, work standards and work simplification.
Location: Ikeja, Lagos State

Job date: Sun, 17 Sep 2023 07:14:36 GMT

Apply for the job now!