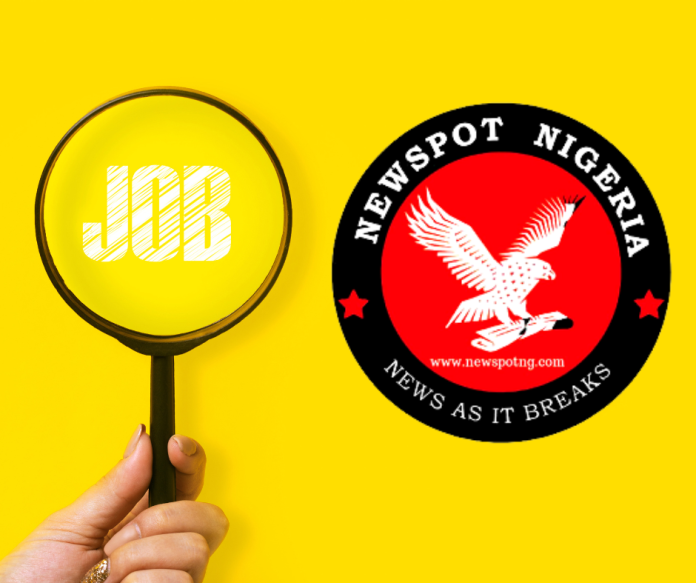 Job Vacancy: Job title: Action Health Incorporated Ongoing Job Recruitment – Apply Here

Job description: Action Health Incorporated (AHI) is a non-profit organization committed to creating opportunities for young people's successful transition to productive adulthood. Since its establishment in 1989, AHI has served as an advocate and catalyst for creating better life options for young people in Nigeria. By working in partnership with local and international donors, AHI has helped to bring young people issues into the public domain and gotten state governments and the Federal government to take a stand in support thereof. We are recruiting to fill the position below:
Job Title: Programme Officer

Location: Lagos

Employment Type: Full-time
Job Description

The Programme Officer will play a key role in designing, implementing, and evaluating interventions as part of AHI's programs in Nigeria.
The Programme Officer will work closely with communities, local partners, and other stakeholders to promote positive the health and wellbeing of young people that align with the organization's mission and objectives.
Job Description / Responsibilities
Support and guide implementation of project activities efficiently, timely and in line with the values of the organization.
Work as part of the organization's program team and assist in developing program strategy, drafting program activity proposals and reports, supporting the monitoring and evaluation efforts, and overseeing activity implementation
Performs these functions and other duties as assigned by the Programme Manager
Technical Expertise:
Understands the main processes and methods of work regarding the position
Possesses basic knowledge of organizational policies and procedures relating to the position and applies them consistently in work tasks
Demonstrates good knowledge of information technology and applies it in work assignments
Qualifications and Skills
Bachelor's or Master's Degree in Public Health, Social Sciences, Communication, or a related field.
Proven experience in designing and implementing social change/health interventions, preferably in a development or NGO setting.
Strong understanding of social and cultural dynamics in Nigeria.
Excellent communication and interpersonal skills.
Ability to work effectively with diverse communities and stakeholders.
Knowledge of monitoring and evaluation methodologies.
Familiarity with health-related issues and community development in Nigeria.
Strong organizational and project management skills. Ability to work independently and as part of a team.
To Apply

Interested and qualified candidates should send their CV and Cover Letter to: using the Job Title (Programme Officer) as subject of the email.
Application Deadline: 28th November, 2023.
Note: AHI is an equal opportunity employer. Women and candidates from diverse backgrounds are encouraged to apply.
Anybody asking you to pay money to schedule your interview or offer you job may be a scam

Location: Nigeria

Job date: Sat, 18 Nov 2023 08:03:31 GMT

Apply for the job now!