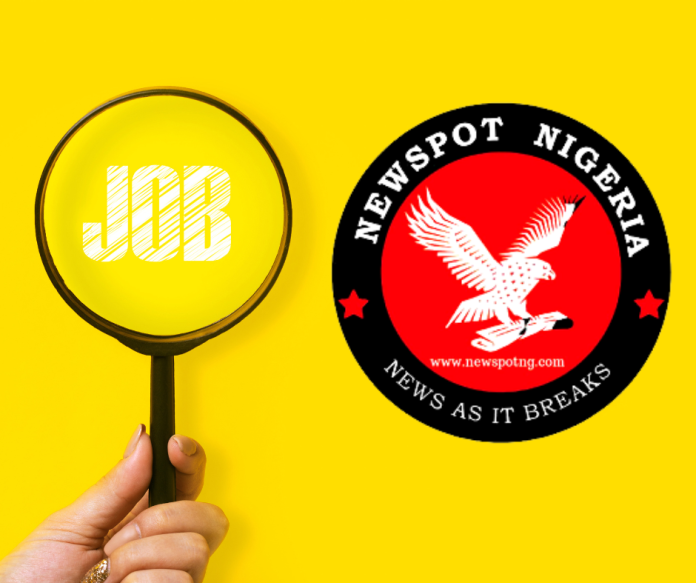 Job Vacancy: Job title: ABNL Limited Recent Available Job Opportunity – Apply Now

Job description: ABNL Limited was incorporated in 1992 as an Oil and Gas servicing company with a vision to provide professional engineering and technical services to the Oil and Gas exploration and production companies in Nigeria and the West African sub-region. Since its incorporation, the company has grown in leaps and bounds, expanding its business horizon, but still within the Oil and Gas sector. ABNL is a 100% owned indigenous firm, with a shareholding in excess of 100 million Naira. Its' directors are individuals of proven integrity, who over the years have acquired the requisite experience in the Oil and Gas business, as well as in the banking and finance sector. The integrity of the directors and the staff of the company have been a priceless contributive factor in the growth and wellbeing of the company. We are recruiting to fill the position below:
Job Title: Project Engineer III

Location: Akwa Ibom

Employment Type: Contract

Work Schedule: Standard – 5 days on / 2 days off – 5 days on / 2 days off
Main Functions
Performs engineering design evaluations and works to complete projects within budget and scheduling restraints.
Reviews industry policies and procedures to ensure data accuracy, security, and regulatory compliance.
Reviews reports of production, malfunction, and maintenance to determine or address problems.
Provides technical support for the engineering process.
Relies on instructions and pre-established guidelines to perform the functions of the job.
Works under immediate supervision. Primary job functions do not typically require exercising independent judgment.
Back up responsibilities for the Project Manager as required
Tasks and Responsibilities
Participates in Invitation to Tender (ITT) development, bid evaluation and contractor selection
Participates in identification & sourcing long lead equipment, assuring Front End Engineering Design (FEED) contractor support until equipment is assigned to the contractor
Coordinates development of EMCAPS (ExxonMobil Capital Project Management System) Gate 3 deliverables
Coordinates development of Functional Interaction Plan
Coordinates project issues resolution process
Coordinates change requests & endorses change authorization
Responsible for the completion of the assigned work scope consistent with the Project Objectives
Engages Project Team and functional resources to verify that the design & construction is consistent with project specifications & standards
Serves as interface between Project Team & Contractor
Ensures smooth transitions between project stages
Leads Project Management Team (PMT) in applying Project Management Systems
Skills And Qualifications
BS or MS Degree in Engineering field
Experience in multiple assignments in engineering, construction, and project management and controls activities
Broad range of experience and skills through multiple function & project assignments (Multi-discipline skill set)
Broad knowledge of design standards, specifications&workprocesses
Strong leadership, influencing&interpersonalskills
Strong organizational, coordination, planning & interfaceskills
Ability to adapt to tight deadlines, heavy workloads & frequent changes in priorities
Excellent communication skills & ability to read, write & speak fluent English
Proficientin MS Office suite of software programs.
Scope of Work Specific to this Assignment:
Project Engineer for FMS Projects in JV and DW Organizations.
To Apply

Interested and qualified candidates should send their CV / Resume to: using the Job Title as the subject of the email.
Application Deadline: 7th June, 2023.
Anybody asking you to pay money to schedule your interview or offer you job may be a scam

Location: Akwa Ibom

Job date: Sat, 27 May 2023 04:06:28 GMT

Apply for the job now!