Advertisement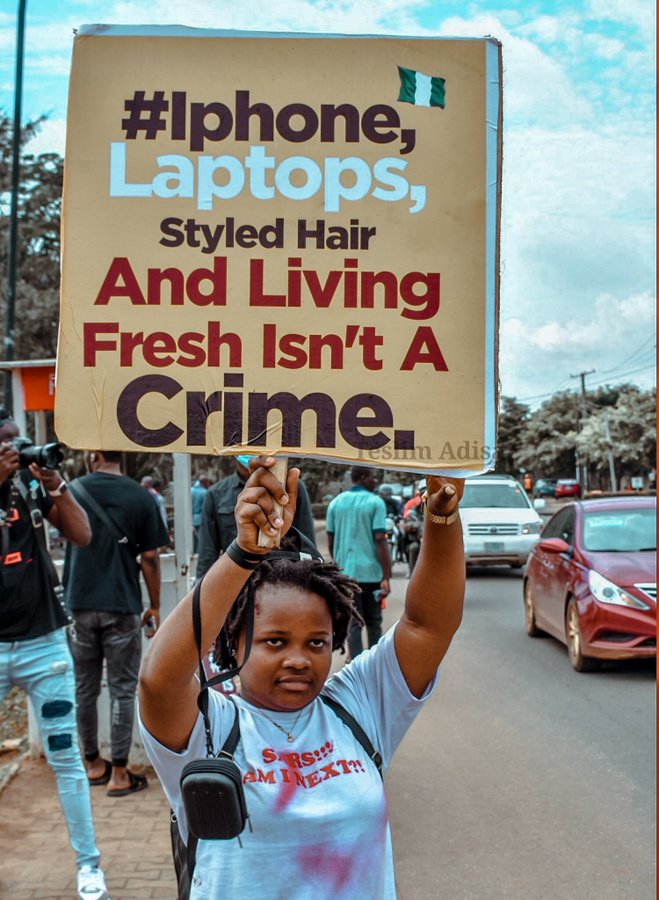 In different parts of Nigeria, people have taken to the streets to demand the scrapping of the Special Anti-Robbery Squad (SARS). Using the hashtag #EndSARS, Nigerians, on social media, are also joining in the protest and demanding the eradication of SARS.
We all want a better Nigeria where police brutality will be a thing of the past and where citizens can move freely without being harassed by SARS officers. However, we can only achieve this when we all come together and be a part of this protest.
While we acknowledge that everyone cannot go into the streets to protest, there are many ways you can be a part of this without hitting the streets. You can start by donating funds to those who are currently protesting to provide food, snacks, water, glucose, and placards for them. If you are a vendor, you can offer your goods or services to help the protesters.
So @Mosopemi is making breakfast for the 50 or so protesters who are going to be in Alausa overnight. It's a small gesture, but if you'd like to help, please donate or volunteer to serve them. The cost will be 40 – 50k and you can donate to: 0120009843 GTB Mosopefoluwa Odeseye

— FK. (@fkabudu) October 9, 2020
If you do not have money and cannot go out to protest, use your voice. You can join the protest online by using the hashtag #EndSARS and tagging the necessary authorities or media houses to create awareness. You can also spread the news by enlightening everyone around you about the ongoing protests.
From your WhatsApp groups to your Instagram, Facebook and Twitter followers, share the news about the peaceful protest and encourage people to be a part of it. Share broadcast messages. If you own a blog or website, you can also write about the protest.
You can also donate mattresses, mats, blankets, tents, sweaters, or other materials that will help those who will be protesting through the night.
If you are a medical practitioner, you can join the protest to provide first aid services to those who might get injured in the process.
If you work for a media house, amplifying the voices of these protesters is very important; the world needs to know what is going on.
If you are a lawyer, it is time to step in and provide legal representation for those who may be illegally arrested by the police.
If you are in any position of power, it is best to use your position to ensure that the protesters are well catered to and safe as they clamour for a safer Nigeria.
The protest is currently ongoing in many parts of Lagos, Delta, Ibadan, and Abuja. Another #EndSARS protest will take place on the 13th of October in Port Harcourt. At this point, we need every Nigerian, both home and abroad to join in the protest against SARS brutality. Whether you are at home, work, or anywhere else, you can join this protest by donating your money, voice and every other thing you can offer.
We need you to make Nigeria a safer place for all.
Photo Credit: @Enitan_sam
Share your story or advertise with us: Whatsapp: +2347068686071, +2348053062268, Email:
[email protected]