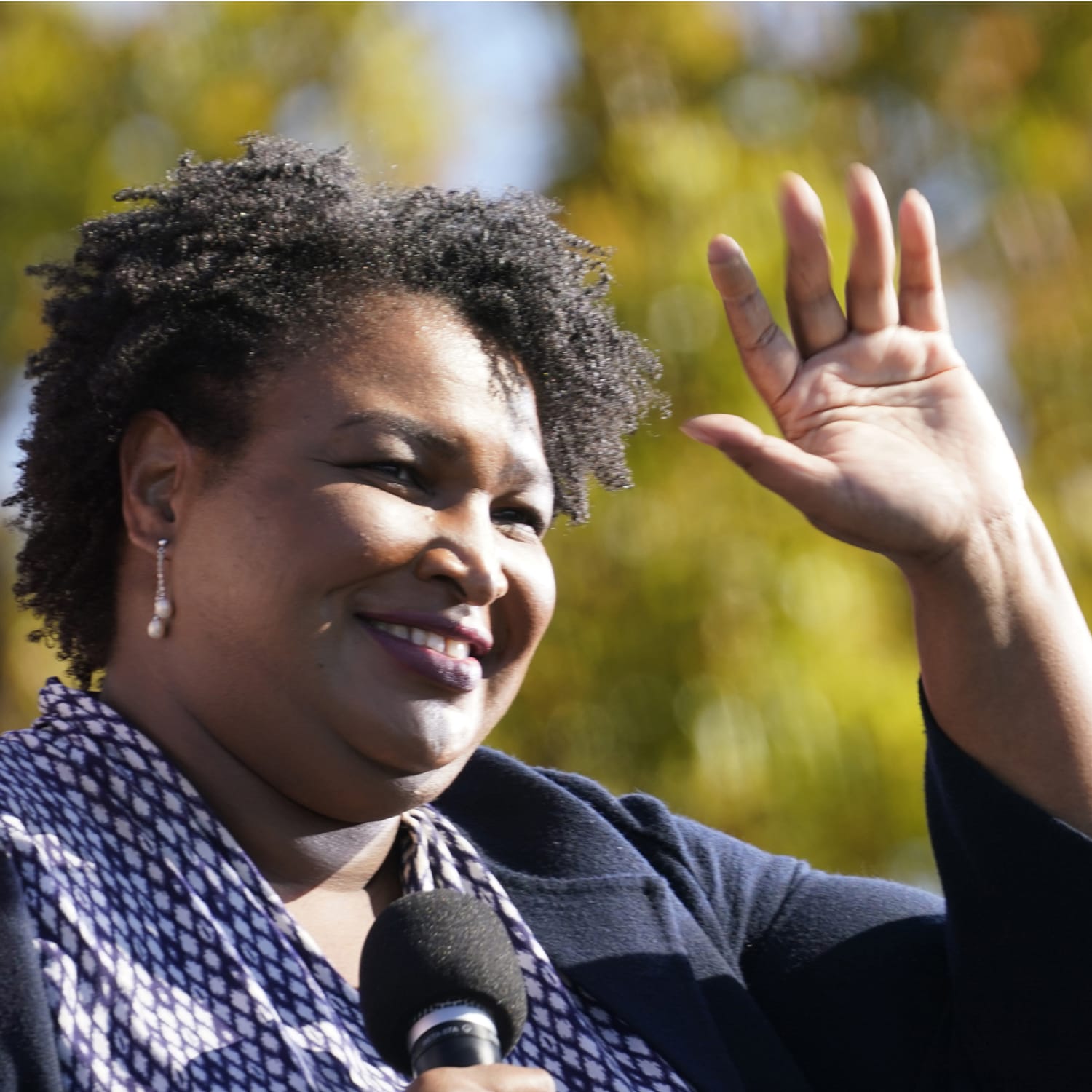 WASHINGTON — Stacey Abrams has announced she is running for Georgia governor, setting up a likely rematch against Republican Gov. Brian Kemp.
The voting rights activist and former candidate for governor took to social media Wednesday to announce her campaign "because opportunity in our state shouldn't be determined by zip code, background or access to power."
She was credited with helping organize Black voters in the South to help catapult Democrats to key victories last year, including President Joe Biden's narrow win in Georgia.
Abrams, a former state lawmaker, has worked on issues related to voting rights for a decade. She became a household name in 2018, when she lost her bid for governor, accusing Republicans of engaging in voter suppression mostly affecting Black voters.
"But if our Georgia is going to move to its next and greatest chapter, we're going to need leadership," said Abrams in her announcement video. She touted the work she's done during the coronavirus pandemic, including paying off medical debt and expanding access to Covid vaccines.
The campaign would likely be supported by Abrams' Fair Fight political organization, which she launched as she ended her 2018 campaign. The group reported raising about $51 million in 2020, according to tax records obtained by the Atlanta Journal-Constitution.
Kemp, in a statement Wednesday, said Abrams' "far-left agenda of open borders, gun confiscation, high taxes, and anti-law enforcement policies don't reflect who we are as Georgians."
"Next November's election for Governor is a battle for the soul of our state," said Kemp. "I'm in the fight against Stacey Abrams, the failed Biden agenda, and their woke allies to keep Georgia the best place to live, work, and raise a family."
If Abrams wins, she would become the first Black governor in Georgia and the first Black woman elected governor in U.S. history. Democratic Sen. Raphael Warnock, who earlier this year became Georgia's first Black senator, will also be on the ballot next November as he seeks to retain his Senate seat.
Share your story or advertise with us: Whatsapp: +2347068686071, +2348053062268, Email:
[email protected]