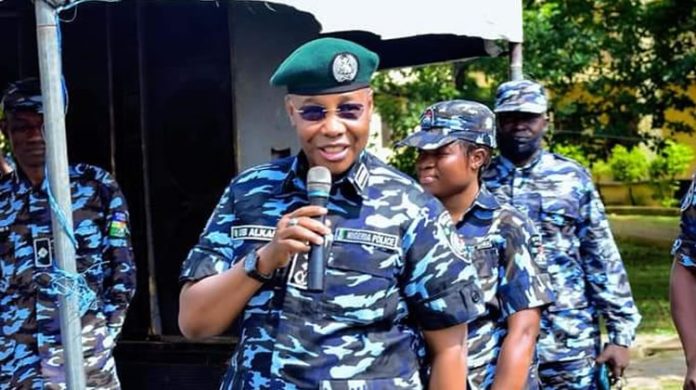 The Nigeria Police Force has described the call for the sacking and imprisonment of the Inspector General of Police, Usman Baba, by some retired officers, who claimed to have gotten a judgment for their reinstatement into the police, as baseless and mischievous.
This was disclosed by the Force Public Relations Officer, Olumuyiwa Adejobi, in a statement on Thursday.
The statement read in part, "It would be recalled that some retired police officers went to the National Industrial Court in April 2022 to challenge their retirement. Judgment was however delivered in their favour by the court. The said judgment, which has been appealed in suit number: NICN/AB/21M/2023 filed by the Nigeria Police legal team on Wednesday, February, 8, 2023, and is currently in court awaiting a hearing and subsequent judgement on the appeal, is inconsistent with the provisions of the Public Service Rules on the basis for retirement from public service.
"For the records, the said retired police officers joined the Nigeria Police Force as recruit constables in 1984 and 1986 respectively. Having served for ten years and over, they were privileged to be admitted as Force Entrants into Cadet Inspector Courses 33, 34, and 35 of the Nigeria Police Academy in 1994, 1996, and 2000 respectively. It is pertinent to note that "Force Entrant" is a scheme by the Nigeria Police Force where deserving officers with requisite educational records are upgraded to a higher cadre after a brief training period at the Police Academy or at any approved Police College, and as such, not a fresh appointment."
Adejobi noted that the upgrade "implies that the service duration of such officers continues counting and does not automatically restart," hence the retired officers, having served in the public service and received salaries as required by law, cannot insist on remaining in service beyond the legally permitted period.
He said, "Consequently, the purported call for their reinstatement is strange to the law and unrealistic."
Adejobi added that the NPF has filed a motion for a stay of execution while the appeal is slated for hearing at the court's convenience.
He further urged members of the public to discountenance publications that were widely circulated in the news, calling for the sacking of the IGP on the above grounds as they are baseless, malicious, and mischievous.