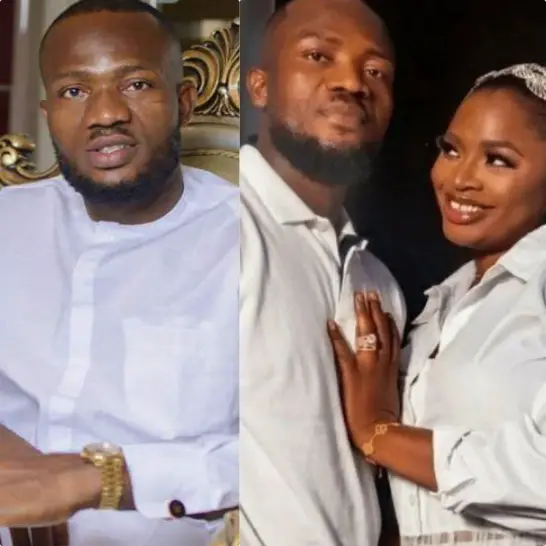 Business man and famous car dealer, IVD has threatened to commit sucide in a controversial post which he made recently.
The car dealer whose wife died over a month ago over alleged domestic violence by him has shared his intentions to end his life in a post he shared via his Instastory which he later deleted.
He explained in the post that he had not seen his children for a month and a week now. He then threatened to take his life if he is not granted the opportunity to see them.
According to the business man, life was not worth living without his wife and kids, and since he has been rendered helpless without them, he might as well end it all.
"Not seen my kids, my girls for a month and 1 week now. After hours if I don't speak or hear from my kids, am taking my life, life is empty with out my wife and kids, why am I still living. Guess it's time to end it all", he wrote.
This post is coming few weeks after the death of his wife, Bimbo who had died as a result of the severe injuries she sustained in a tragic fire which happened at their residence.
Bimbo had been accused of causing the inflammation as she poured fuel over herself and ignited the fire which burnt her.
There were however second party accusations mostly by the family, that her husband, IVD had been responsible for her death as he was the one who pushed her into the fire and domestically abused her while she was alive.
Up untill few weeks ago, Bimbo's sister in a one month remembrance post she made on her Instastory, still insisted she was killed by her husband and noted that justice must be served for the deceased.
Share your story or advertise with us: Whatsapp: +2347068606071 Email: info@newspotng.com
--Recommended Articles--