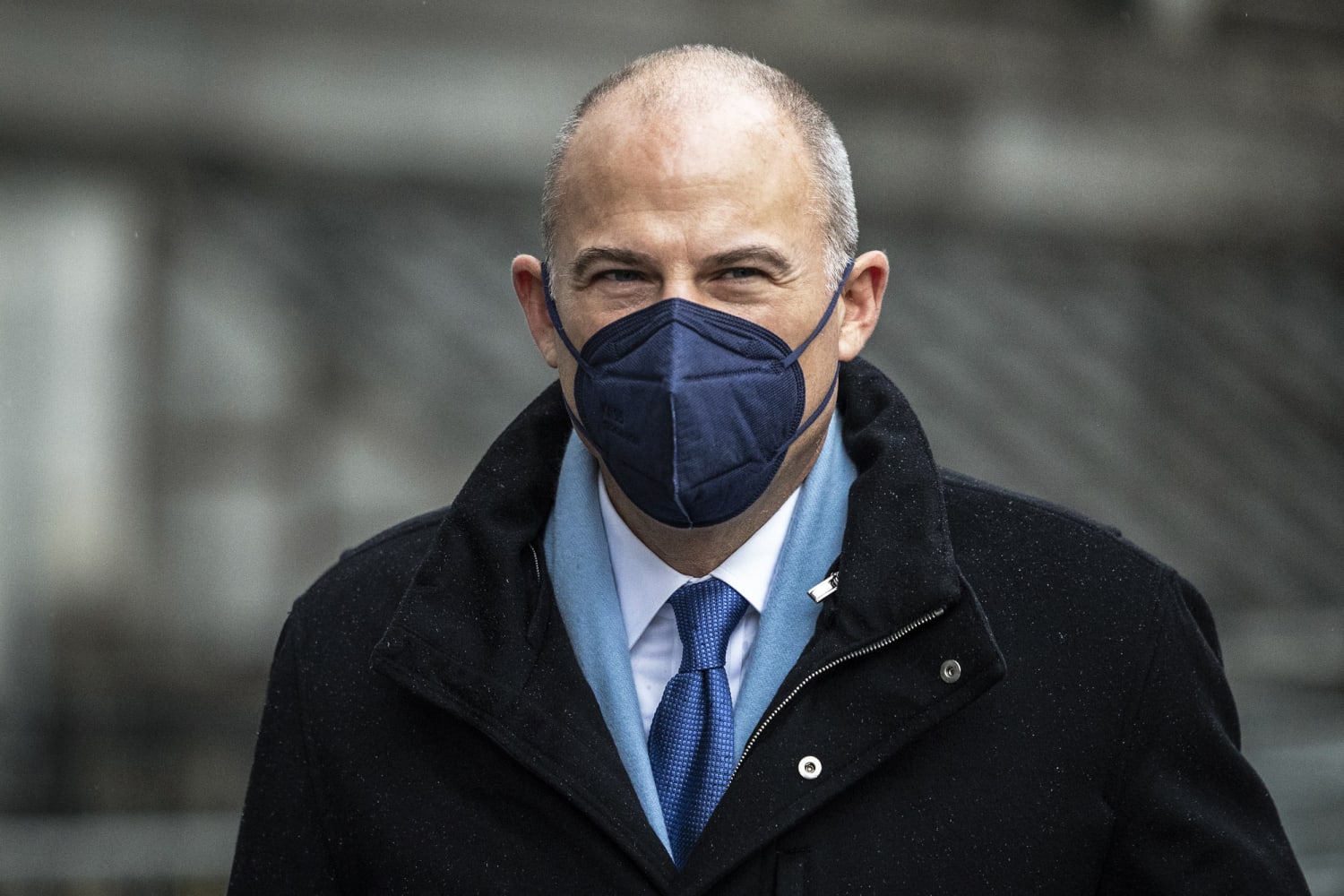 A federal jury in New York on Friday convicted Michael Avenatti of stealing from his former client, one-time adult film actor Stormy Daniels, who wrote an explosive 2018 book.
He was found guilty on both counts of wire fraud and identity theft for wrongly pocketing about $300,000 of the $800,000 advance that was paid to Daniels for her book, "Full Disclosure," which included details about an affair she says she had with Donald Trump before he was president.
"First of all, I am ecstatic," Daniels told NBC News. "A win is always great, and I'm aware I won't ever get my money back and worried that if it had gone the other way it would set a very scary precedent for people in the adult film industry."
Daniels, born Stephanie Clifford, thanked jurors for not holding her former line of work against the prosecution.
"Grateful to the jurors that set aside prejudged notions about me or my work and the things I have done, and they put that aside and looked at the evidence," she said.
"It's never okay to steal money from a client and he forged my signature … he doesn't have any money, what am I going to do?"
The trial and conviction is the latest moment in Avenatti's descent from his days as one of Trump's best-known critics.
Avenatti was convicted in 2020 of extortion, transmission of interstate communications with intent to extort and wire fraud in connection to threats he made against Nike, the sports equipment and apparel giant.
Last year, a federal judge sentenced him to 2½ years behind bars for those crimes. He is set to report to prison for that conviction later this year.
This federal trial was also an unusual stage for the bitter, ongoing personal feud between Avenatti and Michael Cohen, Trump's former fixer and personal attorney.
Cohen, who made payments to Daniels to conceal the alleged affair with Trump, made multiple appearances at the trial to seemingly taunt Avenatti.
"Justice has been served," Cohen said Friday. "Michael Avenatti has shown himself to be what I have always known him to be — a con man, a liar and a thief. The difference between me and Avenatti is that I was sent to prison for paying Stormy Daniels money, which I did at the direction of and for the benefit of Donald J. Trump."
Cohen has turned on Trump and is helping investigators probing the former president and his family.
Share your story or advertise with us: Whatsapp: +2347068606071, 2348053062268, Email: info@newspotng.com
--Recommended Articles--