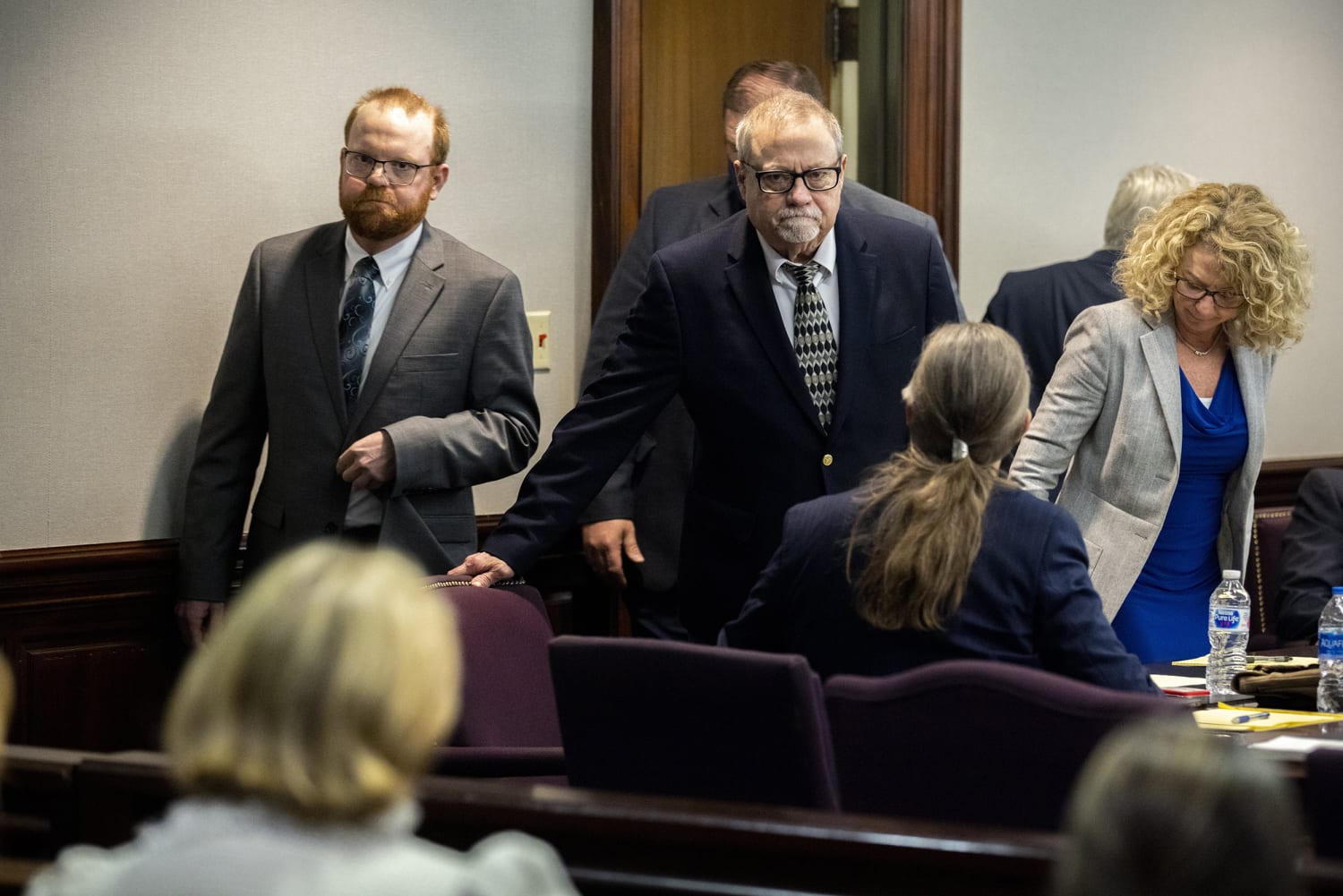 Two men convicted in the killing of Ahmaud Arbery told a judge in Georgia on Friday they'll go to trial on federal hate crime charges after a deal with prosecutors fell apart.
Gregory McMichael and son Travis McMichael had reached a deal with federal prosecutors that their 2020 slaying of Arbery, who is Black, was a racially motivated attack.
The white defendants, convicted in state court in November and sentenced to life behind bars, were going to admit their guilt in U.S. District Court in exchange for spending the first 30 years of their imprisonment in a federal penitentiary.
But Arbery's family balked at the deal, insisting the men shouldn't be allowed to pick the locale of their confinement.
U.S. District Court Judge Lisa Wood on Monday said she wouldn't abide by the terms of the agreed sentence and gave both men until Friday to decide whether they wanted to withdraw their admissions of guilt and go to trial.
In court on Friday, Travis McMichael formally withdrew his guilty plea. Lawyers for his father had filed papers on Thursday also saying he'd plead not guilty, opting for trial.
During the brief hearing in Savannah, Wood asked Travis McMichael if he had enough time to consult with his legal team before making this decision.
"I have, your honor," he said. "I withdraw the plea."
Their case will now go forward, with jury selection set to start on Monday.
Lee Merritt, an attorney for Arbery's mother, said his client is pleased the federal trial will go forward. 
"If convicted these men return to a Georgia state prison to serve out their life sentences," Merritt said.
"If acquitted these men return to a Georgia state prison to serve out their life sentence. It's a win-win. That is what Wanda Cooper Jones demanded. That is what will happen."
The McMichaels armed themselves and pursued Arbery in a truck after they saw him running through their neighborhood near Brunswick, about 60 miles north of Jacksonville, Florida, on Feb. 23, 2020.
Travis McMichael fatally shot Arbery. The defense tried to argue that the McMichaels were conducting a citizen's arrest, that they thought Arbery was a burglar and that Travis fired in self-defense.
A nearly all-white jury convicted the McMichaels and another man, neighbor William "Roddie" Bryan, who also chased Arbery. Bryan was also sentenced to life, but he could eligible for parole after 30 years.
Phil Helsel and Janelle Griffith contributed.
Share your story or advertise with us: Whatsapp: +2347068606071, 2348053062268, Email: info@newspotng.com
--Recommended Articles--